Are you hoping to make some DIY Christmas crafts this year? I've rounded up the best Christmas paper crafts that are a fun and budget-friendly way to spread some holiday cheer! Keep scrolling for my full list!
This post about Christmas paper crafts may contain affiliate links, which means if you click on the link and purchase the item, I will receive an affiliate commission at no extra cost to you. All opinions remain my own.
While our family is usually traveling a lot this time of year, we're hunkering down at home this winter.
Since we won't be doing our usual slew of Seattle Christmas events and Victoria weekend getaways this December, I'm thinking we'll be taking this opportunity to make all the Christmas crafts we usually put off.
This list is full of Christmas crafts for kids and adults to make this holiday season. You'll find origami Christmas decorations, Santa Claus paper crafts, DIY ornament tutorials, and so much more!
Some of these Christmas paper crafts are cute enough to give as gifts, too!
Our plan is to turn on Netflix Christmas movies, pop some popcorn, and work on these crafts for the full holiday experience!
41 Best Christmas Paper Crafts to Make This Year
ORIGAMI CHRISTMAS DECORATIONS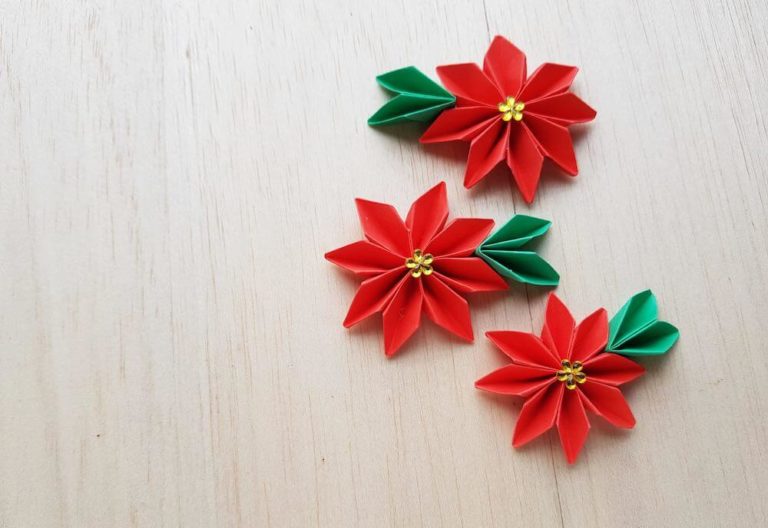 How cute are these origami Christmas decorations? Just glue a ribbon on them and they become adorable poinsettia Christmas tree ornaments.
Or add them to a DIY Christmas wreath!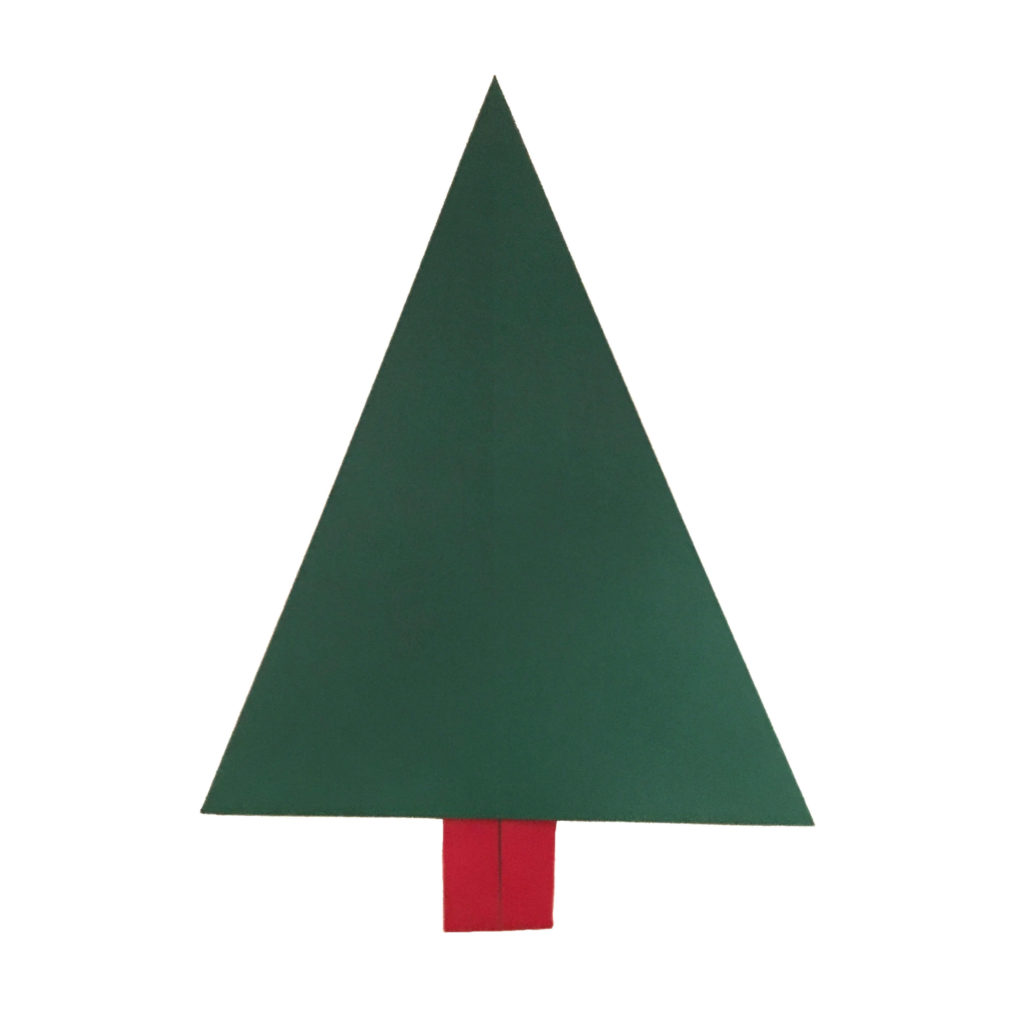 Anyone can make this easy Origami Christmas tree. It works well to stick on the front of a holiday card.
This cute reindeer craft has a free printable template, making it super easy for kids to do this Christmas craft.
CRICUT CHRISTMAS CRAFTS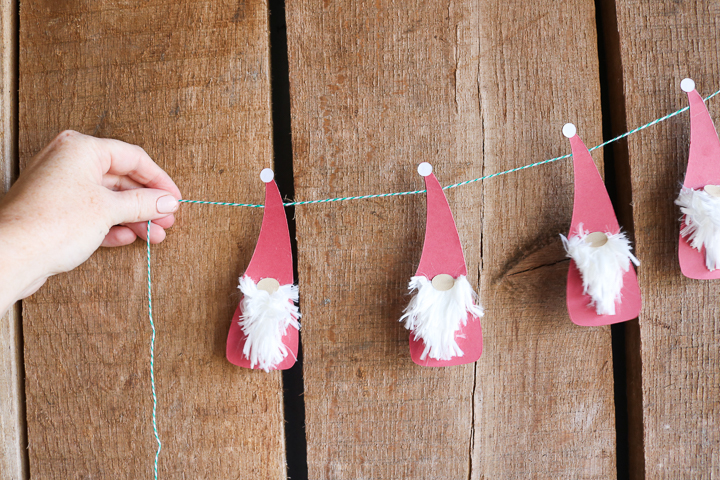 This easy Christmas gnome banner tutorial comes with a free SVG file so you can replicate this at home. Perfect for stringing from your mantle or on a wall.
This four layered paper Christmas card is so pretty you can frame it and put it up as decor.
UPCYCLED CRAFTS FOR CHRISTMAS
Colorful, recycled gift bows are one small way to cut the cost of packaging this Christmas.
Made from junk mail and old magazines they are super simple to make but look just as fabulous as anything you might buy in the shops.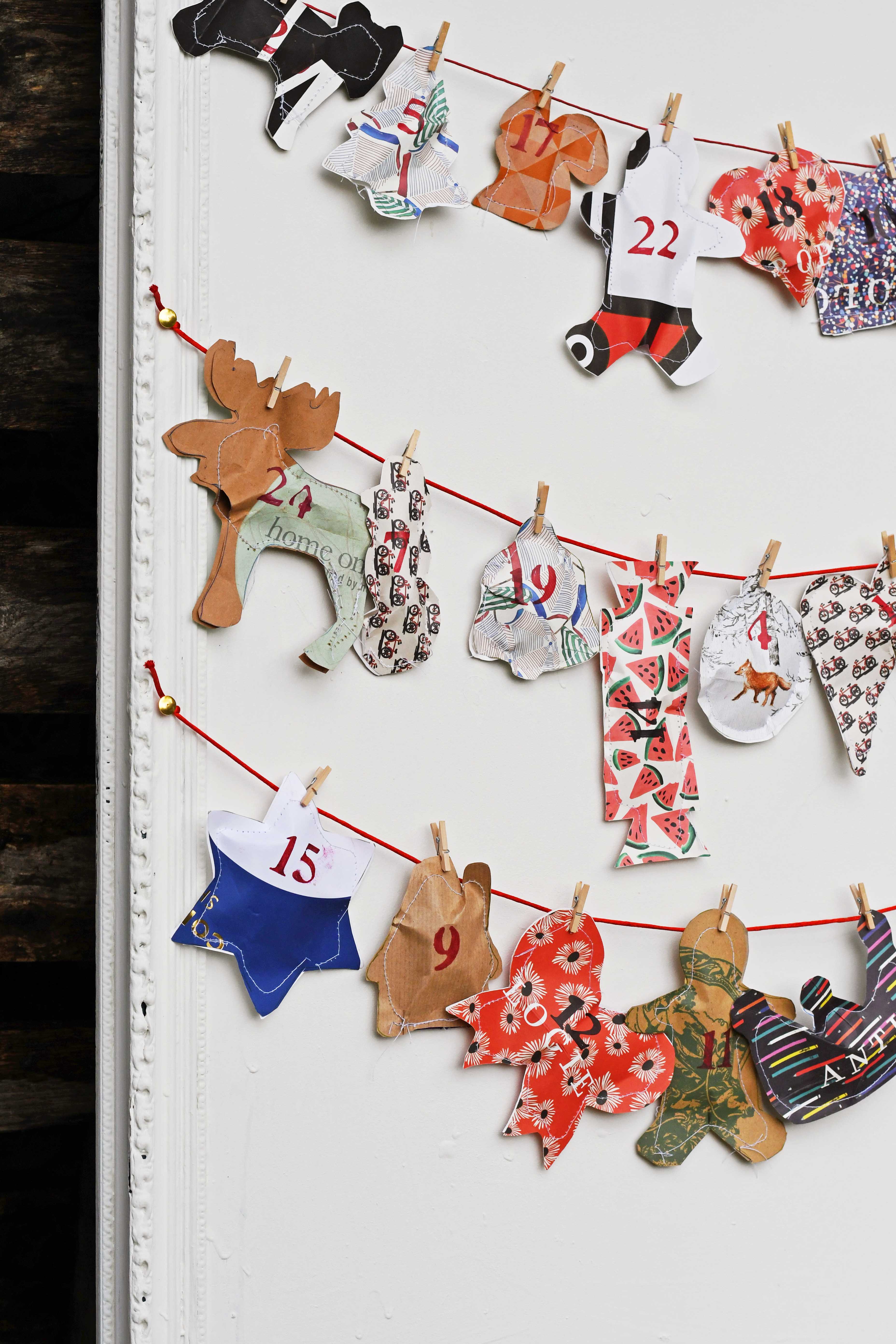 This cute advent calendar is made from the Christmas paper bags you get from the stores.
Use upcycled book pages to make this wreath for free. It's a project easy enough to make with kids. It works perfectly as a Christmas wreath or a wreath for any season.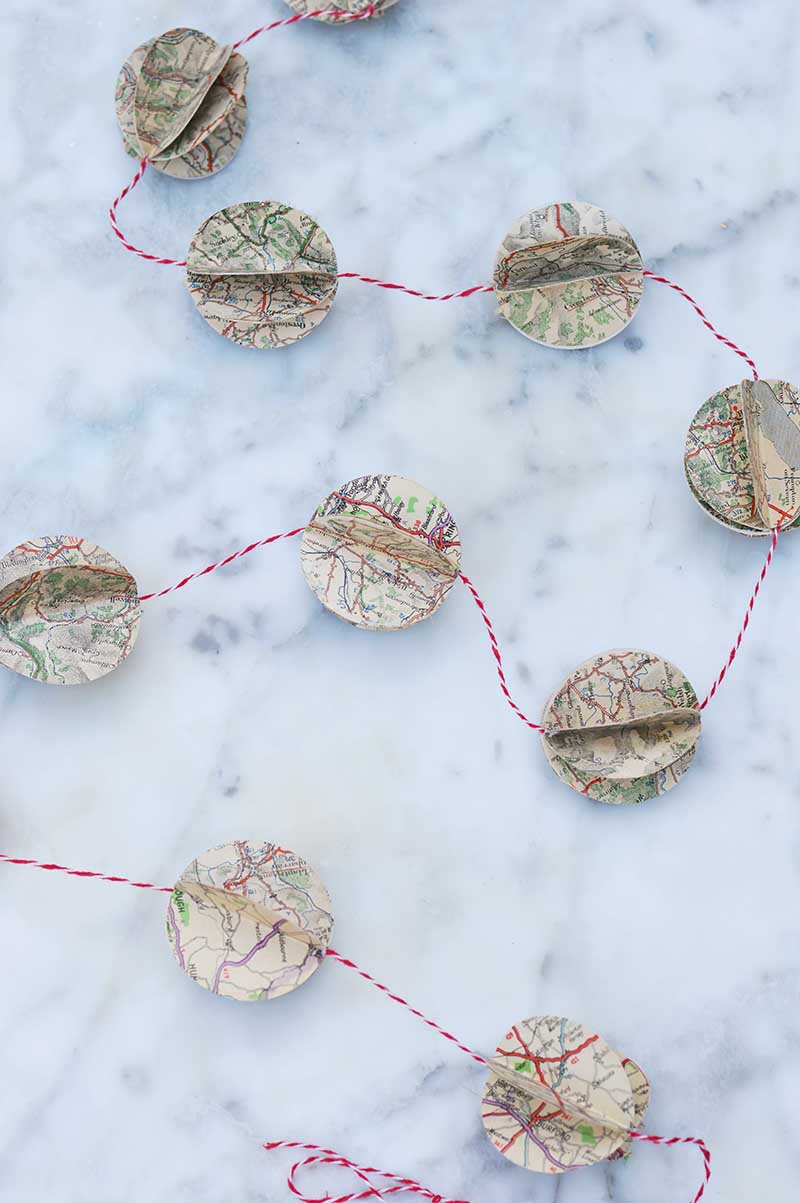 A great way to use up those old out of date road maps is to turn them into Christmas ornaments and garlands.
Old maps are often printed in the Christmas colors of red, green and white which makes them a festive choice.
You can use any book or music sheets to make these cute star ornaments. Of course, it's extra special if you use a holiday book or Christmas carol music sheets!
DIY CHRISTMAS ORNAMENTS
DIY paper Christmas ornaments are a quick and easy Christmas craft that will bring festive charm to your home.
This fun paper pine cone ornament is such a unique addition to your Christmas decor! Choose any type of scrapbook paper to best fit your decoration theme.
It's always fun to do a Disney Christmas project and these cute Disney ornaments are easy to make and look adorable on any tree.
These sweet little Christmas tree ornaments come together quickly using a free printable template. They'd be adorable as festive addition to a holiday mantle or table or added to a Christmas tree!
This 5-minute Christmas ornament craft is so easy to do! Get the kids or just do it yourself and add it to your Christmas tree.
DIY CHRISTMAS CARDS
This is a really easy Christmas craft for kids to make this holiday season. It comes with a free printable template and the end results will delight friends and family.
Try one of these easy peasy DIY Christmas cards to make with kids! They add the perfect personal touch to any present and make a wonderful holiday keepsake.
This Christmas card is super easy to make and has a total wow factor. If you can fold paper fans, you can do this Christmas craft.
REINDEER CRAFTS
This hand print reindeer craft is an easy and fun activity for preschool and kindergarten children.

Cute as ornaments or even package toppers, these darling paper quilled reindeer are a unique handmade craft that requires very little in the way of supplies and expenses.
This easy craft for kids comes with a printable template. It's easy to do at home with your kids or prepare them for an entire classroom of students.
MORE CHRISTMAS PAPER CRAFTS
How cute is this paper Christmas truck? You can add a popsicle stick and turn it into a Christmas puppet. Or put it on gift bags or use it as a Christmas decoration.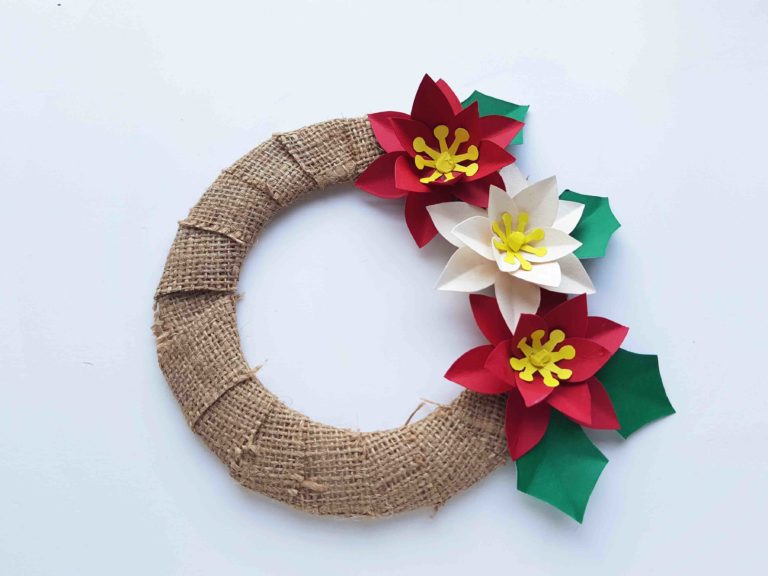 I'm in love with this adorable DIY poinsettia wreath for Christmas! It's really easy to make and looks cute enough to give as a DIY gift to someone!
This is a fun way to experience The Nutcracker at home with kids. Just print out these free Nutcracker printables and you can create your own puppet theater.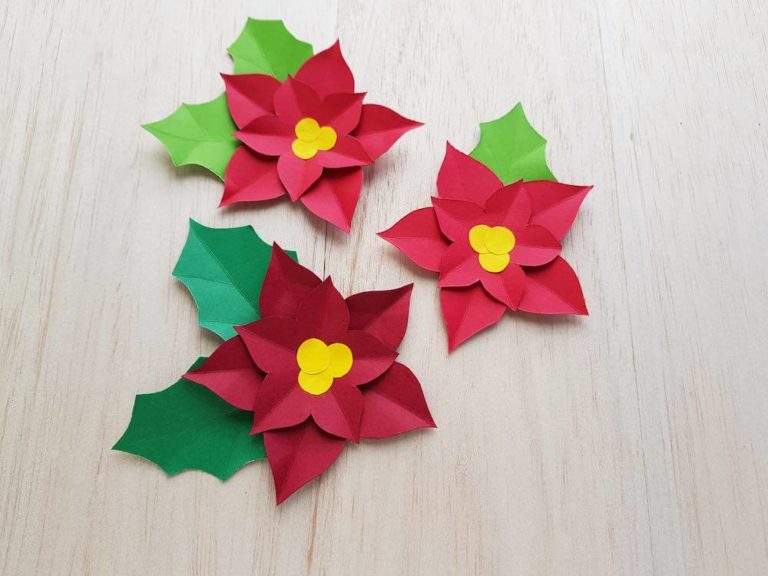 This is a fun Christmas craft for kids that just requires grown ups to prep the pieces. It would be fun to add these to any Christmas project.
Turn your kiddo into their own Christmas elf with this fun free printable craft.
This gorgeous DIY paper wreath comes with printable templates. Simply paint them with watercolors and assemble for a unique Christmas wreath that is sure to bring you joy.
This cute gingerbread house bookmark is a fun craft which children can make to use as a bookmark this festive season.
This is a really fun alternative to an advent calendar. Have kids color in the different ornaments and they can add to the tree every day leading up to Christmas.
These woven paper Christmas trees are a great way to explore different watercolor techniques as well as basic weaving skills!
These little paper straw wreaths are fun for kids to make and you can easily turn them into cute ornaments for your Christmas tree.
A simple craft to dress up candy to give as gifts or as stocking stuffers. This craft is also a great party activity for kids.
If you like making paper snowflakes and are up for a new challenge, these paper tree luminaries are right up your alley. And just add a tea light to make them glow.
Green paper and a little creativity make it easy to wrap gifts to look like an Air Force flight suit. Personalize the package by putting the recipient's name on the flight suit name tag.
Create instant DIY Christmas decorations with this FREE printable holiday themed wall art. Simply print out your personal monogram onto cardstock and mount in a elegant frame.
These holiday monograms add a pop of holiday cheer to gallery walls and small spaces.
Here is how to create your very own DIY holiday Christmas cracker. These simple brown paper packages would be easy to dress up for all sorts of occasions.
Create a 3D Christmas tree out of paper. Just print out the free template, color it in, and assemble.
A thaumatrope is a toy where the picture changes when you spin it. This is a fun, Christmas thaumatrope that will keep kids busy this holiday season.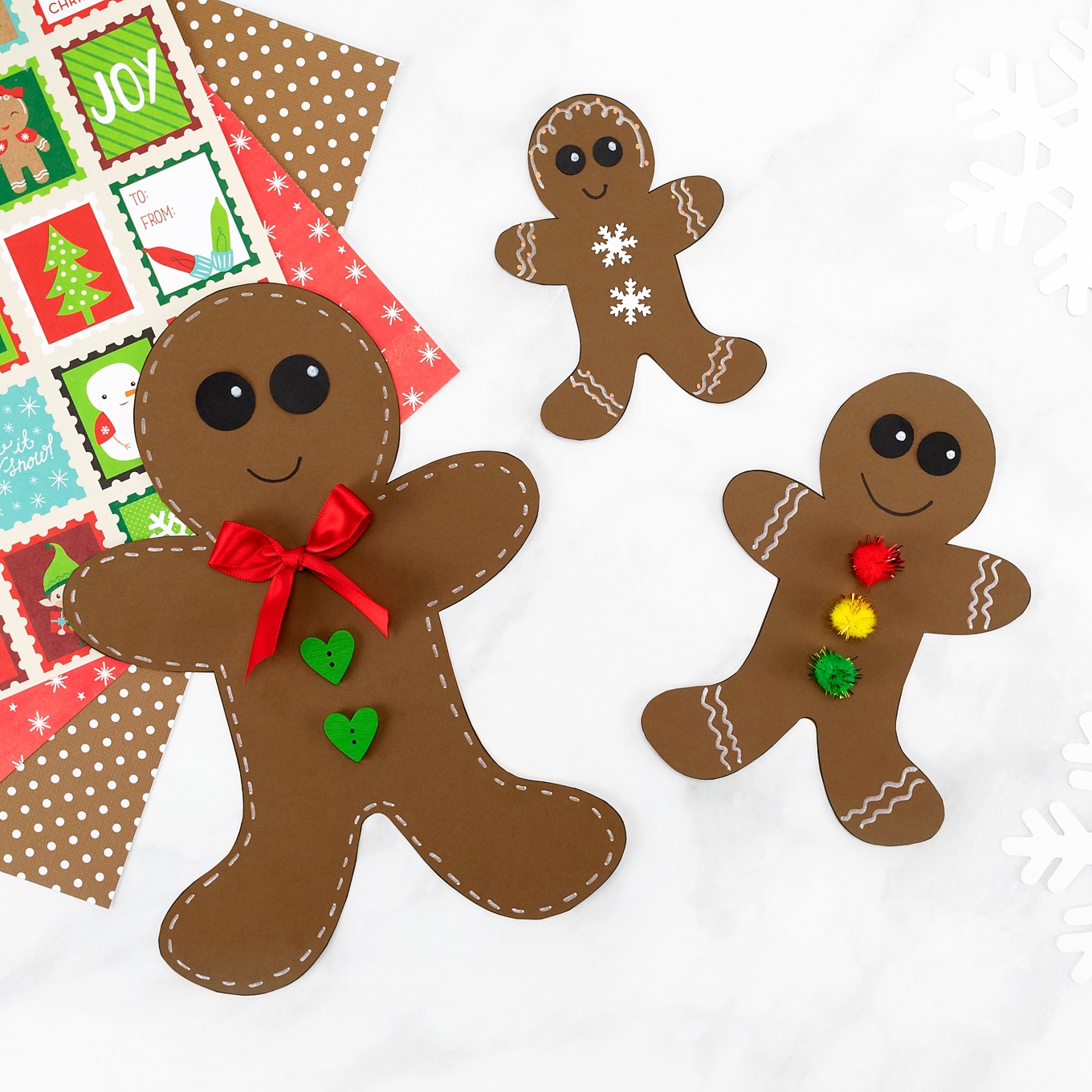 This is an easy and cute gingerbread craft for kids of all ages! You can attach them to gift bags, put on Christmas cards, turn into ornaments, or even string on a garland.

This is a super fun toy that looks like a peppermint candy. It's an easy printable craft that can be made in just 15 minutes.
If you want to create a gingerbread house that's not made out of candy, this is a sugar-free option! And each one will be unique.