Looking for the perfect gift for a Marvel superhero fan? Check out these 35 incredible Marvel gift ideas for people of all ages. Scroll down to see them all!
This Marvel gift ideas post was written by family travel expert Marcie Cheung and contains affiliate links, which means if you purchase something from one of my affiliate links, I may earn a small commission that goes back into maintaining this blog.
The Marvel universe has been expanding so fast it's hard to keep up, making it difficult to scour for Marvel gift ideas!
From Spider Man to Black Widow to Ant-Man to Guardians of the Galaxy, there's a superhero for everyone.
With the new Avengers Campus opening at Disneyland Resort next year, now is the time to stock up on awesome Marvel items for friends and family.
I did some deep digging and discovered a bunch of amazing Marvel gifts for kids and adults!
Check them out!
35 Best Marvel Gift Ideas

This Swift Water Bottle is designed with your favorite Marvel movie and comic book characters. This stainless steel water bottle will help fight thirst on the go and makes a great gift for any Marvel fan!

This Captain America Waffle Maker makes breakfasts super fun especially for aspiring superheroes everywhere, large and small.
And they're perfect for patriotic-themed holidays and gatherings!
Add this keychain in your list of Marvel gifts when shopping for your favorite Marvel fan. It is perfect for fans who want to rep their favorite superhero.
It comes in different designs. This one is the gold Endgame keychain, but you can also find this in silver, red, black and white, and even a Captain America design!

This retro-chic, pre-shrunk t-shirt is a great gift for any Marvel fan you know. Perfect for heading to your local comic book store or hanging out at a cool coffee shop.
This
Marvel Avengers watch is pretty cool. Once the flash dial button is pressed, rainbow-like assorted colors start to flash on the watch dial.
Marvel's greatest superheroes unite to defend your belongings with this Marvel Retro Interior Print Bifold Wallet.
I love that it's business on the outside and superheroes on the inside!
Countdown the holidays with this Marvel Advent calendar from Funko! This calendar contains pocket pops of the Marvel team, perfect for displaying on your desk.
BTW did you know Funko HQ is in Seattle?
You'll always be right on time to save the universe with this Marvel's Captain Marvel Watch by INVICTA.
Its elegant design is inspired by the superhero's signature colors of gold, red, and blue and incorporates her distinctive star logo on the dial. It's so pretty!
How awesome is this Marvel logo baseball cap? Love seeing so many comic book heroes crammed onto the bill.
Discover the essential facts about timeless Marvel characters, such as Captain America, Spider Man, Iron Man, and Guardians of the Galaxy, and villains like Thanos, Loki, and Kingpin.
This would be a great thing to use as an autograph book at the new Avengers Campus at Disneyland Resort!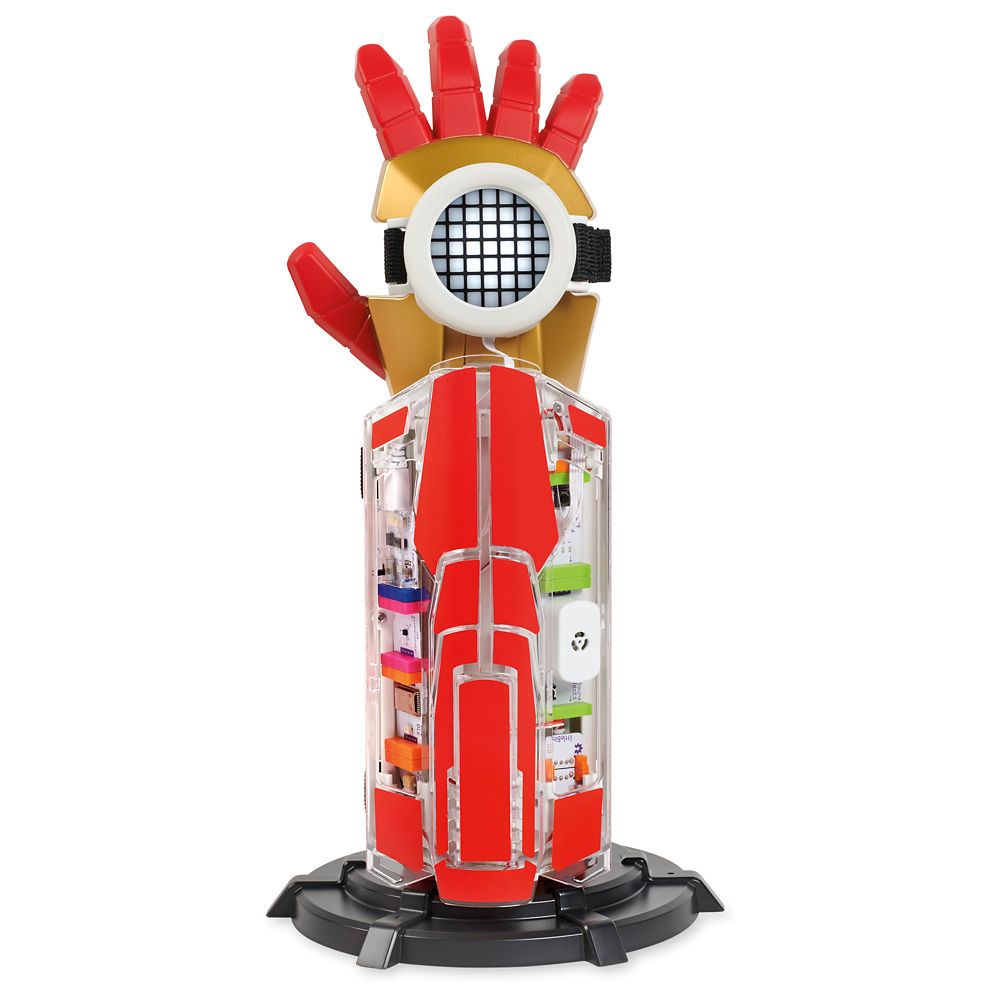 With this Avengers Hero Inventor Kit, kids become their own superheroes by building and customizing their high-tech hero gear and unique identity. They would feel like they have amazing powers!
With their favorite Avengers, they enter training in the app, controlling gear with their smart device. Isn't it the best gift for a special Marvel fan?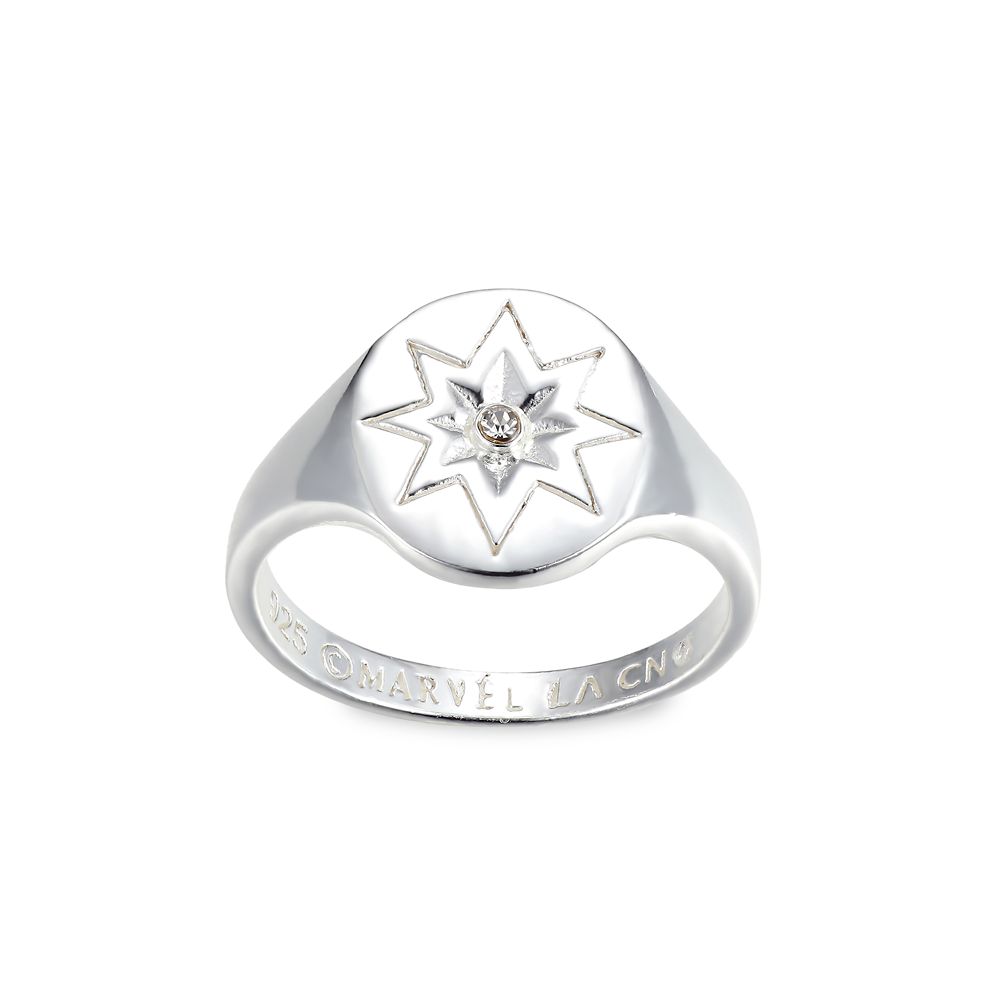 Adorn your finger with star power when you don this sterling silver Captain Marvel Ring.
Featuring Carol Danver's iconic star insignia paired with a striking crystal accent, this ring will be the hero of your style statement.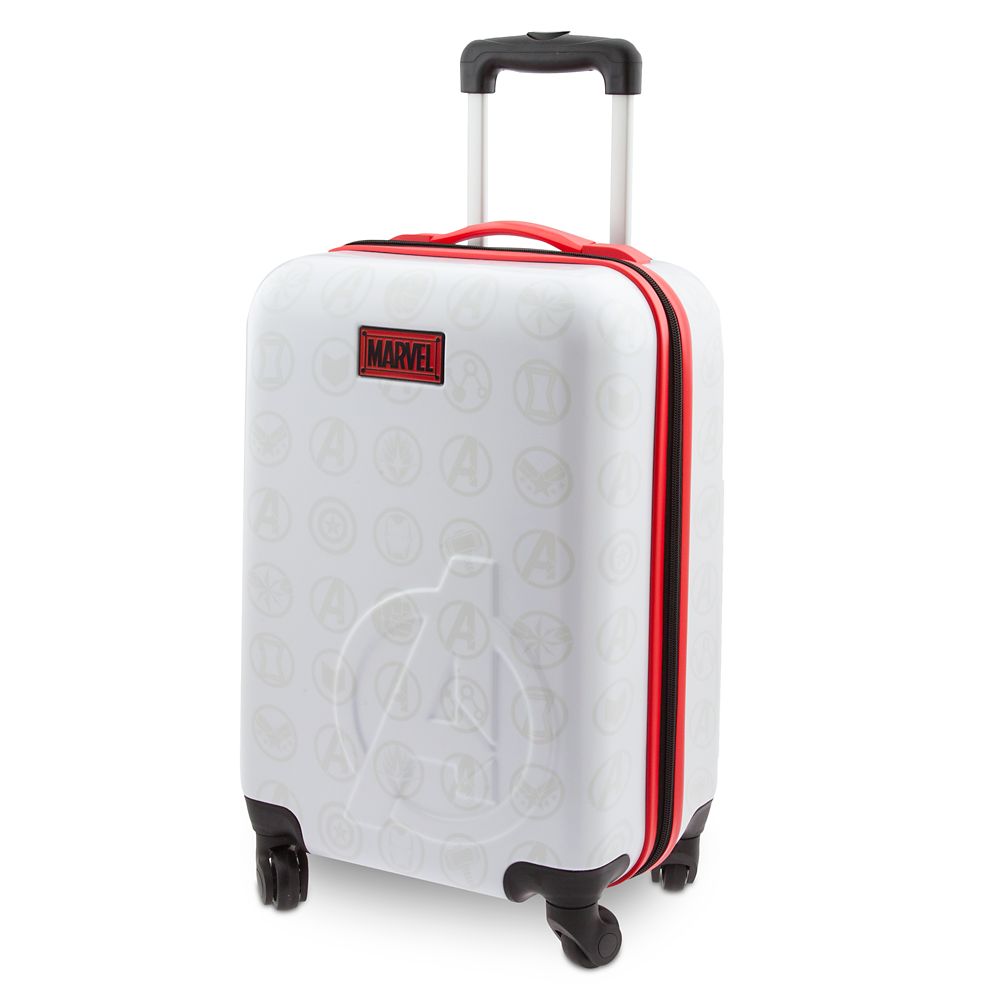 Take your secret mission essentials on your next superhero assignment with our hard shell rolling luggage featuring Marvel's Avengers emblems.
This roomy suitcase has four rotating wheels, a retractable handle, and a double zip closure.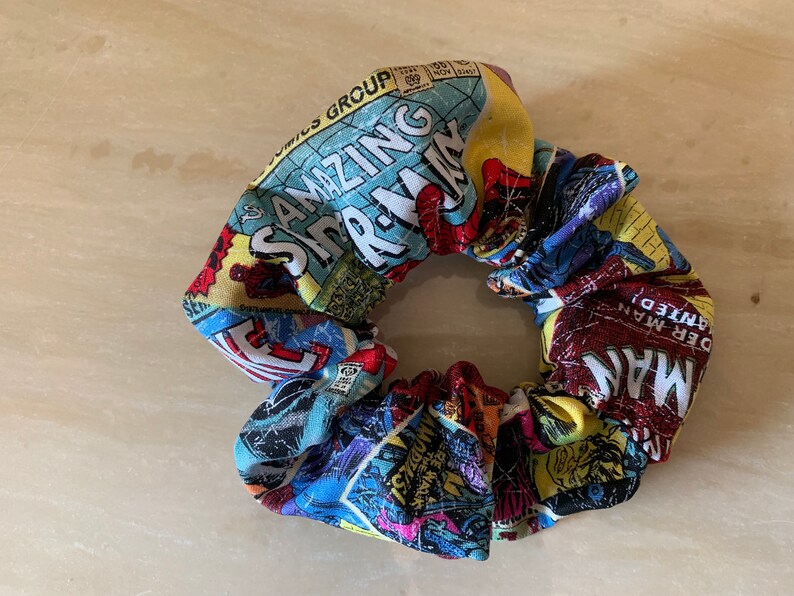 Scrunchies have made a comeback! Show off how geeky-chic you are with this awesome Marvel comics hair scrunchie.
Who says a Marvel fan can't be all pretty and chic, right?
Make their roleplay adventures more exciting as they imagine themselves as Spider Man tackling the bad guys with this Web Shots Disc Slinger. It's one of the coolest Marvel toys you can give to your kids.
Inspired by Spider Man: Far from Home, it launches discs to help save the day.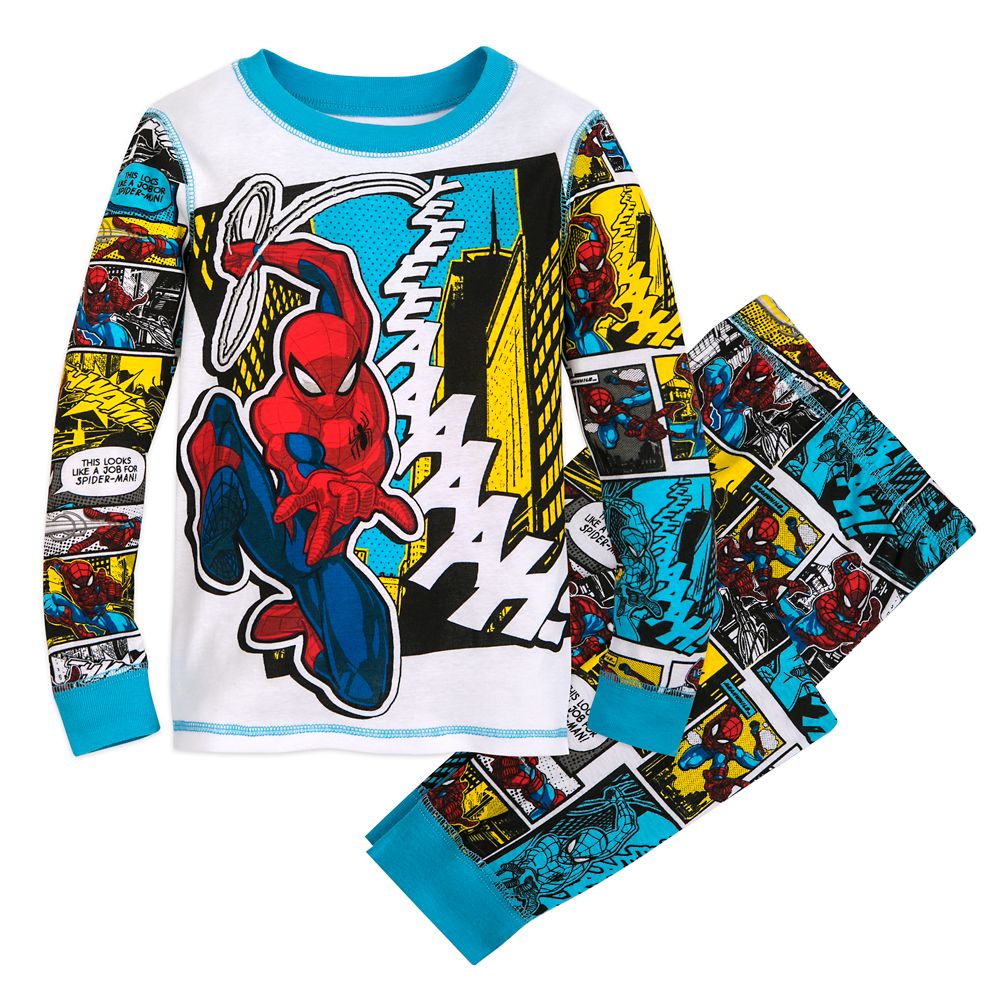 He'll be stuck on great style when he dons these Spider-Man PJ PALS at bedtime.
Featuring all-over comic book-style graphics of the web-slinging Superhero, this set will have them saying, "Yeeeeaaaaah!"
Turn your soup mug, coffee cup, or hot chocolate mug into a conversation piece with this unique shape and design.
This mug is custom sculpted and beautifully crafted to make it one of a kind.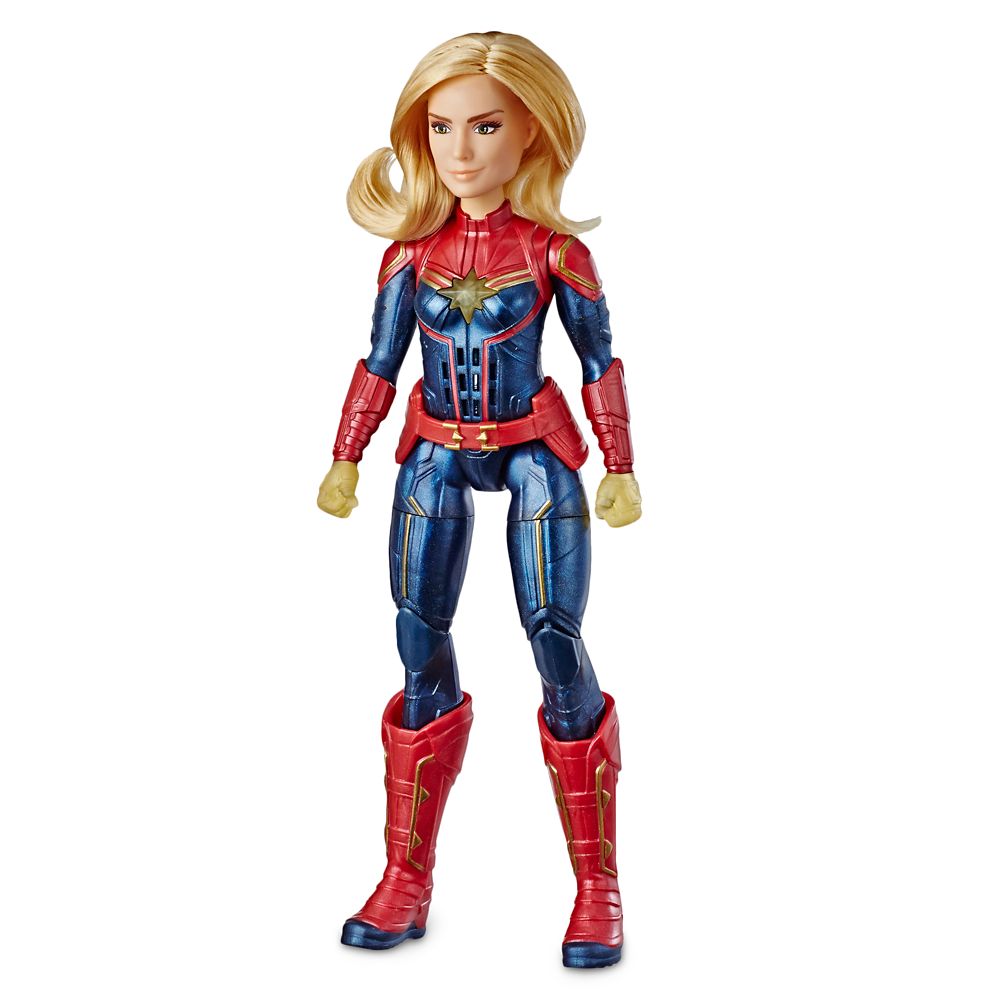 The dynamic Captain Marvel blasts into action with this electronic Photon Power FX figure, featuring superpower-inspired light and sound effects.
Inspired by Marvel's Captain Marvel, she features rooted hair and is fully pose-able.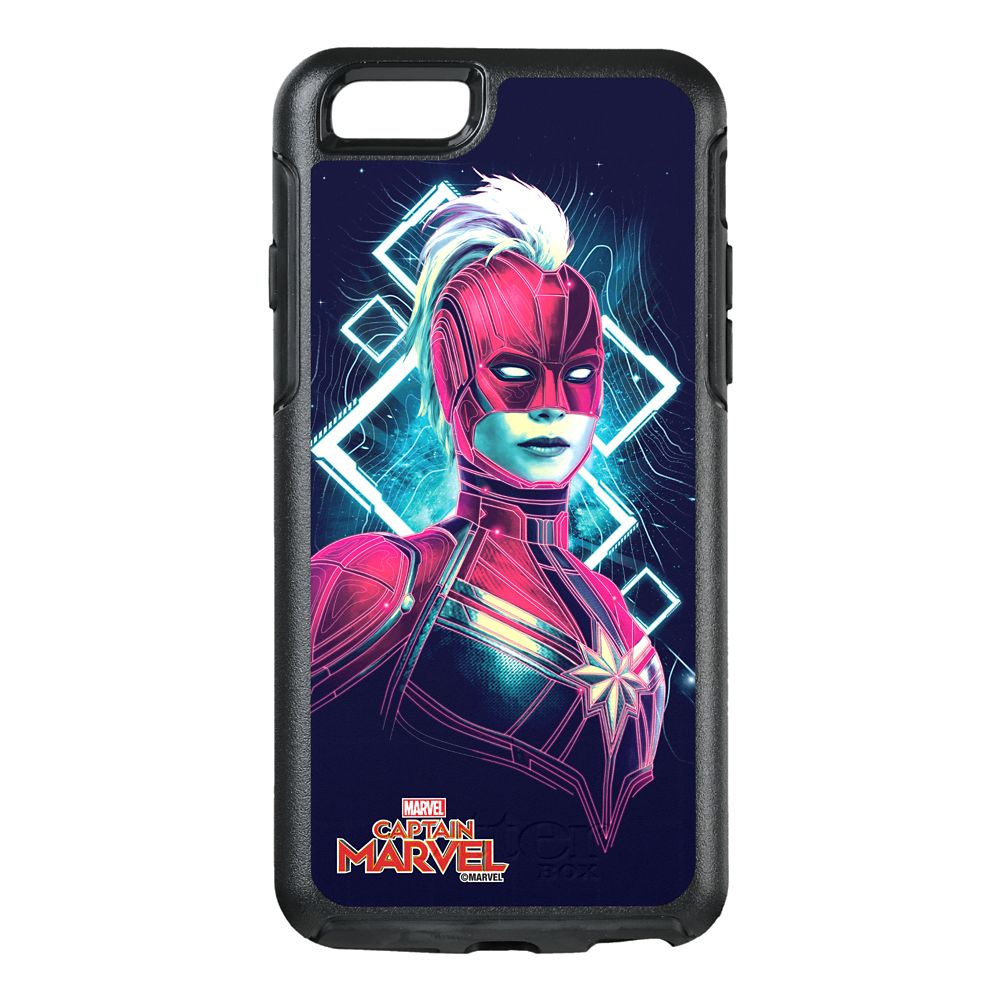 Constructed by molding two formidable materials together, OtterBox cases have the strongest protection in the slimmest style.
From the construction site to your toddler's hands, it's ok to drop it like it's hot!
Feel like a superhero in the kitchen with this Captain Marvel kitchen apron! This is a perfect apron for any Marvel fan who loves to cook, bake, or grill!

All your favorite Marvel Comics Trivia – in a box. Trivia just got personal with Marvel Comics. The box features hundreds of questions and includes 20 collectible character cards.
Test your Marvel knowledge and how well you know your favorite superheroes like Spider man, Guardians of the Galaxy, Doctor Strange, Panther, and much more.
This would be so fun for a road trip!

Begin your mornings with Captain America! Operation is fast and easy… Why? Because some days, even superheroes need coffee.
Imagine making coffee and using that waffle maker with Captain America's shield! That's totally rad.
So, take time in the morning to enjoy your coffee in style. You deserve it!

Celebrate Marvel Studios' 10th anniversary with this action-packed box set containing twelve paperback middle-grade novel re-tellings spanning all three phases of the Marvel Cinematic Universe!
Join the Avengers, the Guardians of the Galaxy, and more of your favorite superheroes as they battle the forces of evil all across the universe.
It's a gift a fan would enjoy – adult and kids alike.

This makeup brush is designed by professional designers under the background of Marvel's first female hero.
Like Carol Danvers, this makeup brush set is very impressive among Marvel heroes. It is unique in the whole web.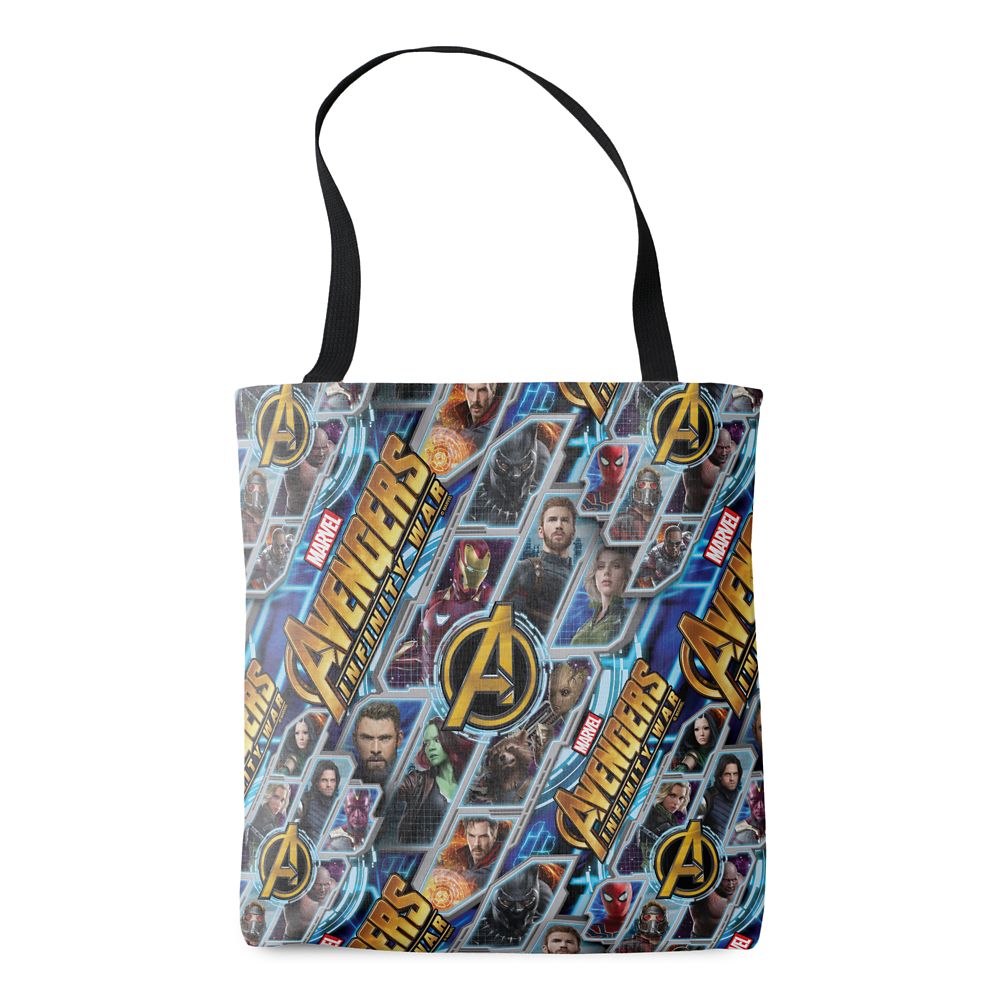 The classic tote with a modern Avengers twist: all-over-print allows for 100% customization, bringing the basic tote to the next level.
You can see all your favorite superheroes like Captain America, Thor, Guardians of the Galaxy, Spider man, and many more!
Your next shopping trip just got a little more earth-friendly and a lot more stylish!

Lose yourself in the pages of a comic book or the movie adventure of a lifetime with your favorite Marvel superheroes!
Whether you want to swing through the city with Spider-Man, smash some walls with the Hulk, or sail through the air with Iron Man…you'll need to be wearing the best Marvel designs to do it!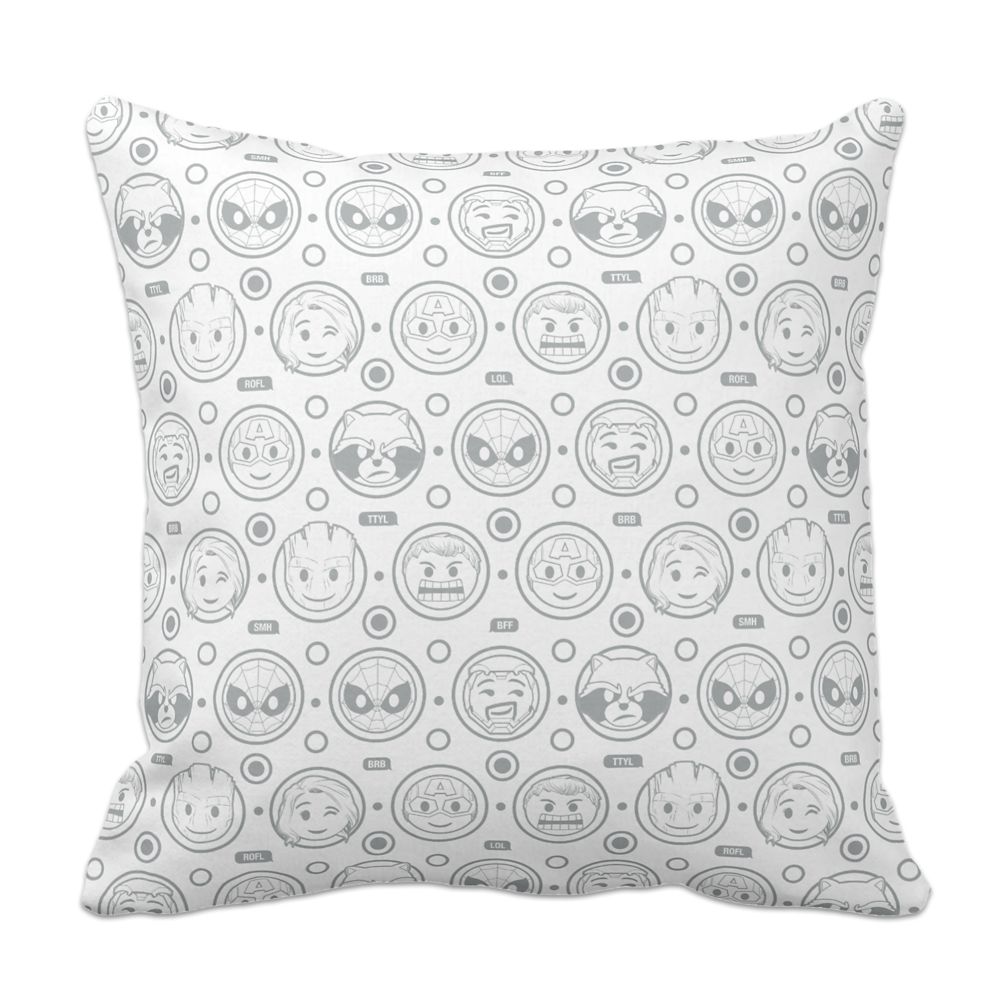 Made from high-quality Simplex knit fabric, these 100% polyester pillows are soft and wrinkle-free.
Look at those cute emojis of Guardians of the Galaxy, Spiderman, Iron man, and more!
Would make a great addition to a nursery or living room!
Awesome set of Superhero Cufflinks! Perfect as a gift for any occasion! There's a set for Marvel fans out there.
This one's of Iron Man, but there are also cool sets for Thor, The Hulk, Captain America, Guardians of the Galaxy, and many more. There's even some cufflinks of Thor's hammer!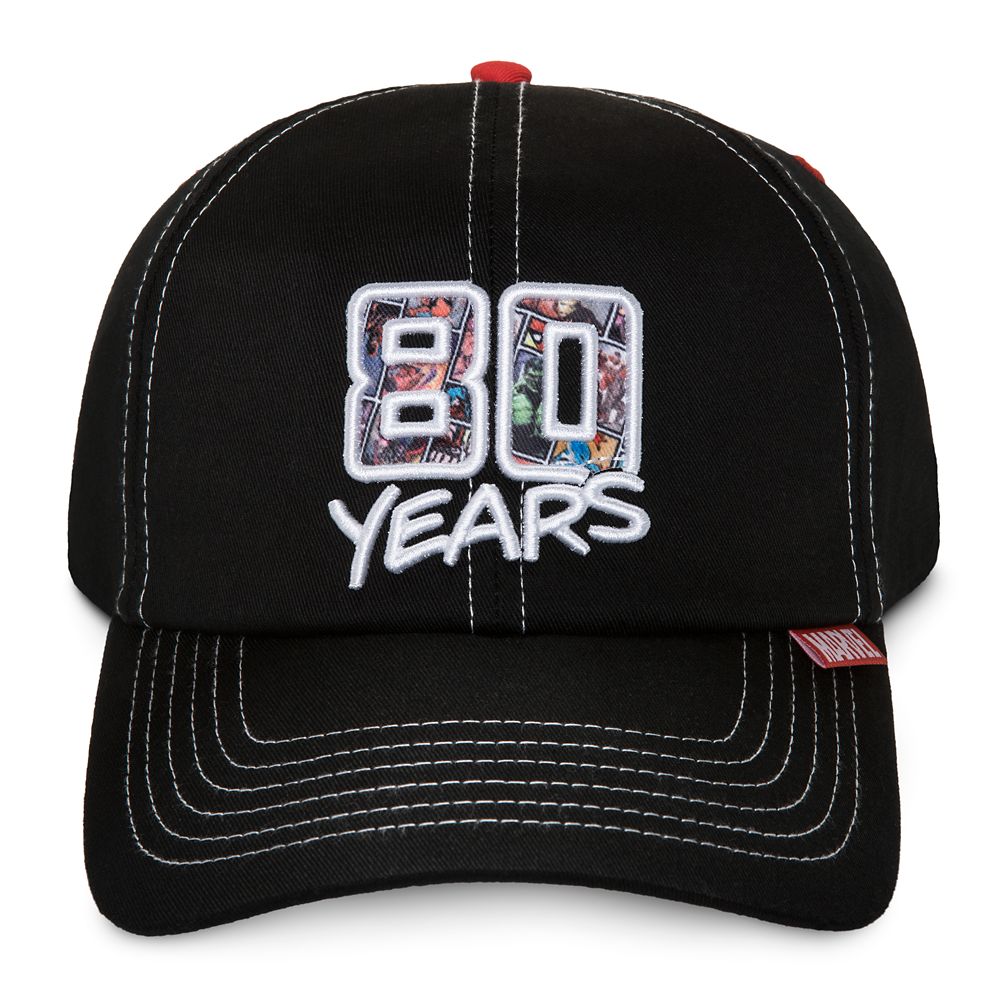 After 80 years of heroic action, Marvel hits another home run with this all-cotton baseball cap sporting an embroidered anniversary logo and contrast stitching.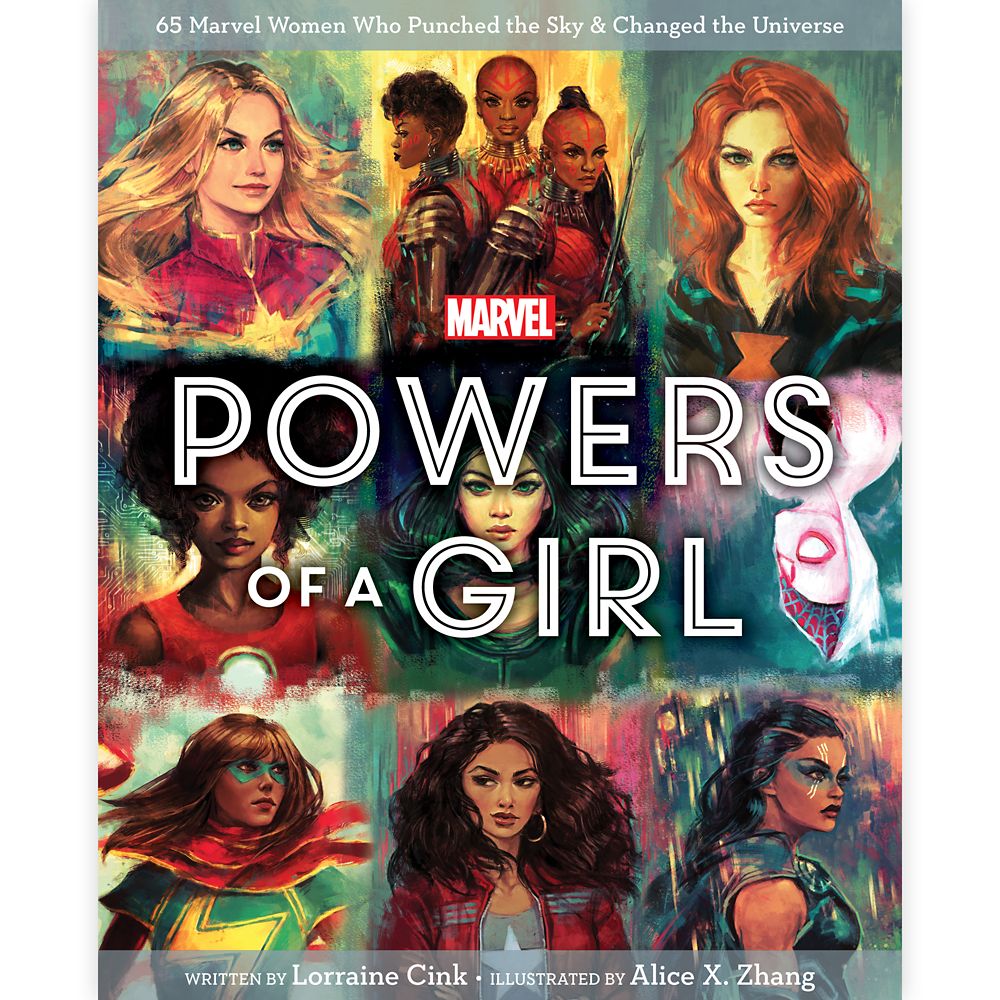 Using her in-depth knowledge and passion for super heroes, author Lorraine Cink explores the lives of the exceptional and diverse women of the Marvel Universe.
Filled with inspirational lessons and clever observations, Powers of a Girl digs into what these relatable women can teach us all about growth, bravery, and the true meaning of strength.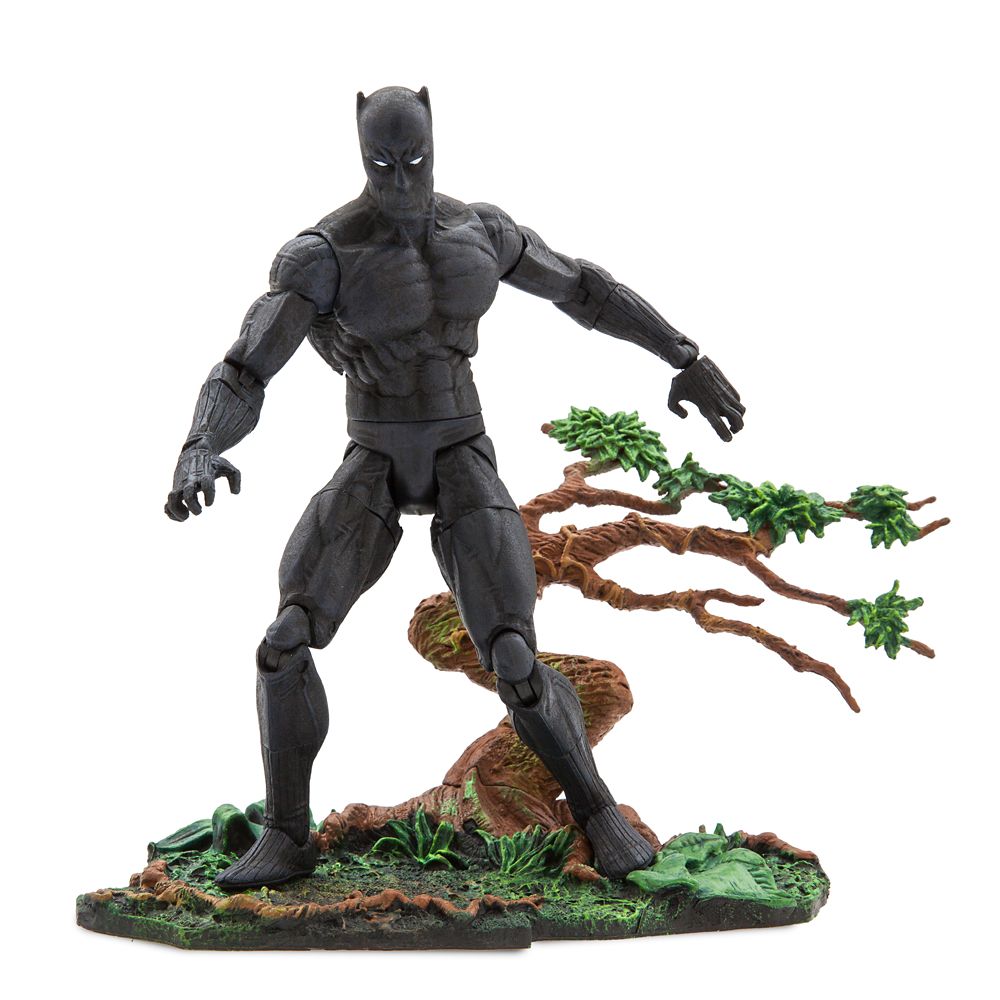 The monarch of the jungle kingdom of Wakanda is captured in great detail with this Black Panther Action Figure.
The articulated Marvel Select special collector edition comes with a scenic display base to reflect his wooded origins.
This Marvel's Captain Marvel necklace shows plenty of star power.
Taking inspiration from the Marvel movie, the sterling silver design features a star pendant and crystal bead accents based on the outfit worn by Carol Danvers' superhero character.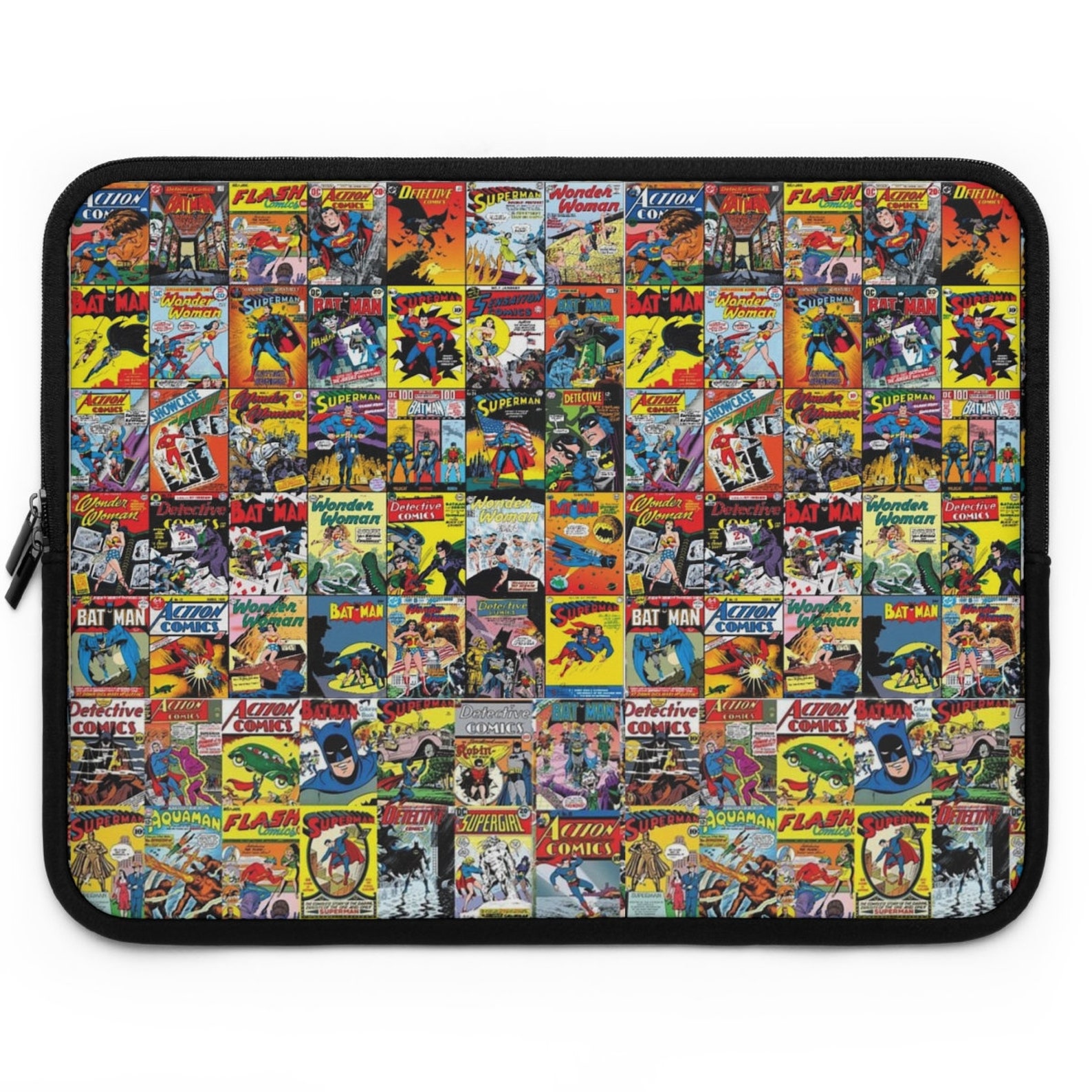 Spice up your commute with the retro Marvel Comics Rickshaw 15″ MacBook sleeve!
Made with water-resistant fabrics and an ultra-plush padded liner, this sleeve provides the ultimate level of protection while beautifully displaying custom artwork, designs, and text.
Wearing the distinctive outfit of the Kree Starforce, Marvel's Captain Marvel is featured here as this fully sculpted Cosbaby Bobble-Head Figure by Hot Toys, inspired by Marvel's new film based on Carol Danvers' superhero character.
Captain America works slow and steady to win the race against crime, and his cooking follows the same plan.
This two-quart Slow Cooker featuring Captain America's shield supports all your favorite crockery cooking recipes. It's the best Marvel gift you could give for a foodie fan.
And there you have it, my top Marvel gifts! Did you find what you are looking for?

Loving these Marvel gift ideas? Click here now for more awesome Disney gift guides! You can also check out these Star Wars Gift Ideas, and Avenger Crafts and Activities to complete your party plans this holiday season!