Mother's Day is just around the corner! Scroll to find some of the cutest and most unique Disney gifts for mom, mother-in-law, or even yourself!
This Disney Gifts for Mom post contains affiliate links which means if you purchase something from one of my affiliate links, I may earn a small commission that goes back into maintaining this blog.
While we can't always spend Mother's Day at Disneyland or Walt Disney World, we can still be reminded of the most magical place on Earth with little mementos. Get the perfect Mother's Day gift for your Disney Mom.
I scoured ShopDisney.com, Amazon, and Etsy for all the best Disney and Disney inspired Mother's Day gifts in 2020.
Whether your mom loves to accessorize with Disney gear or decorate the home with some unique Disney touches, these fantastic Disney Mother's day gift ideas will lock you in as her personal favorite.
Plus, these Disney gifts for mom are so cute you'll want to snag one for yourself!
DISNEY GIFTS FOR MOM AT THE DISNEY STORE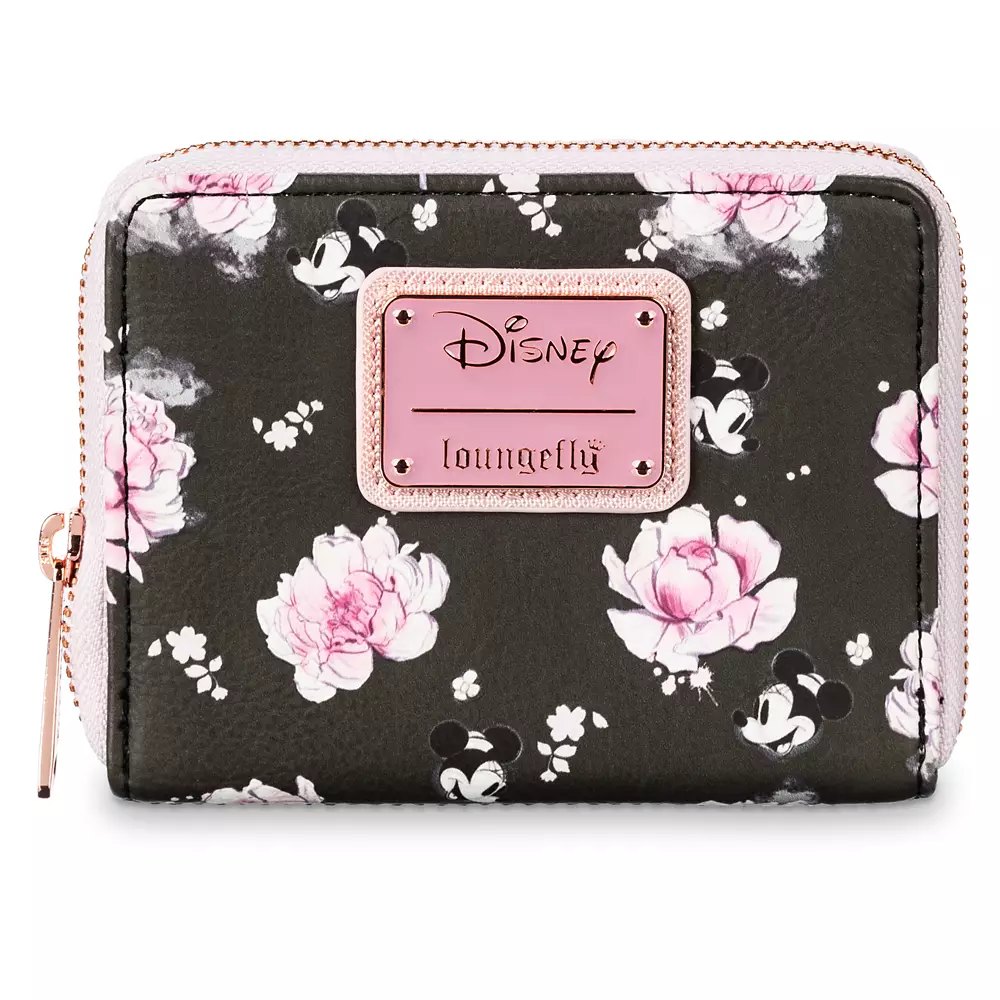 This stylish floral wallet with a wraparound zipper is as practical as it is fun. The simulated leather wallet is lined with polyester. It has four card pockets, an ID window pocket, and a slip compartment.
Buy on ShopDisney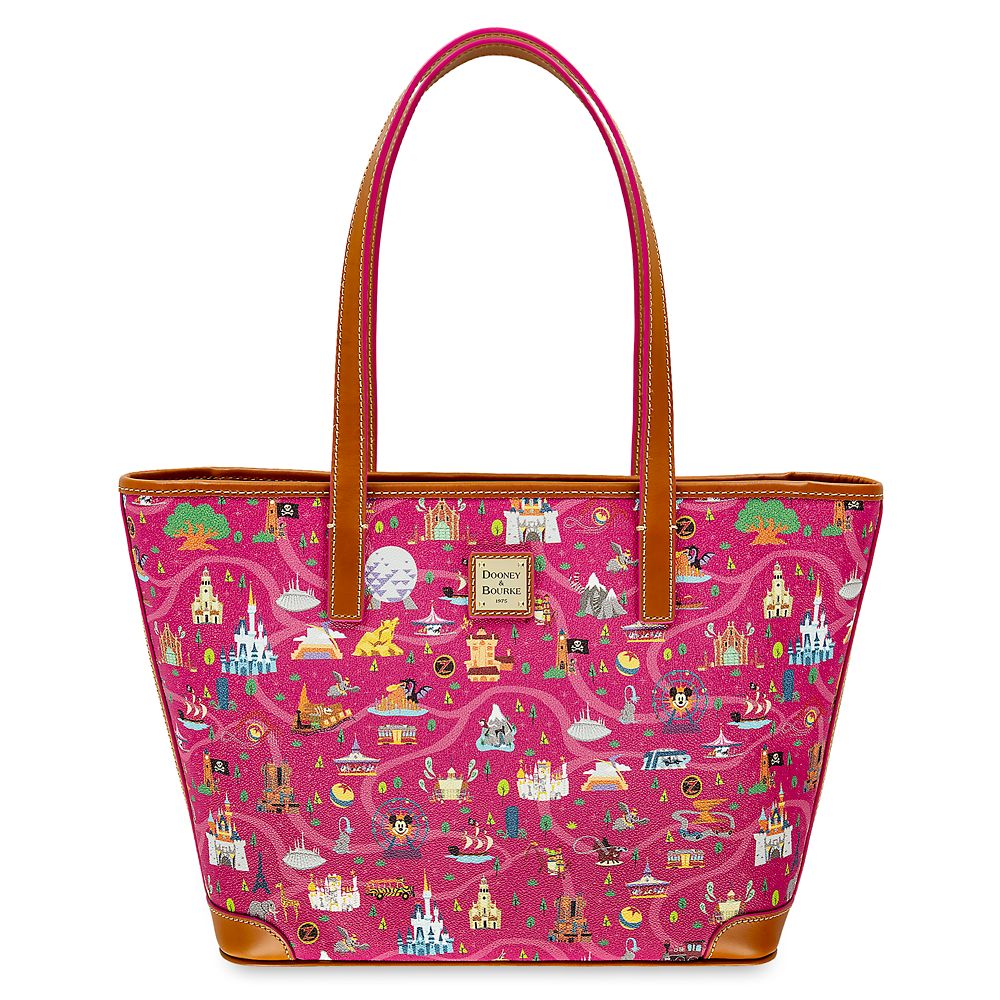 For the mom who loves to travel…to Disney! This Dooney and Bourke Tote is amazing. The pattern which features beloved Disney theme park icons such as the Matterhorn and Spaceship Earth also comes in other bag designs as well.
Buy on ShopDisney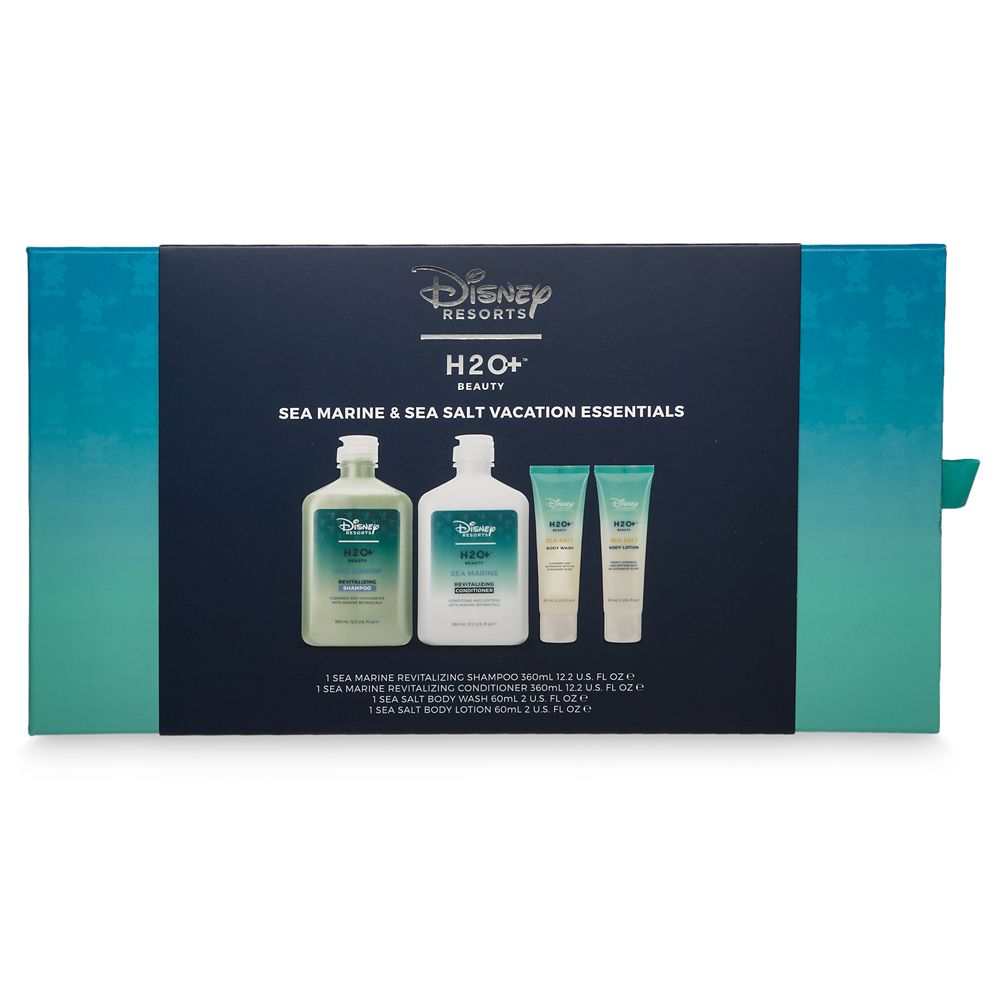 This vacation essentials set is exactly the right gift for those Disney vacay withdrawals. It's a delightful way to freshen up and enjoy the nostalgia and the family memories the scented products evoke.
Buy on ShopDisney
This elegant limited edition wrist watch is definitely pricey, but it's also oh-so classy. Plus it has a limited five-year warranty.
Buy on ShopDisney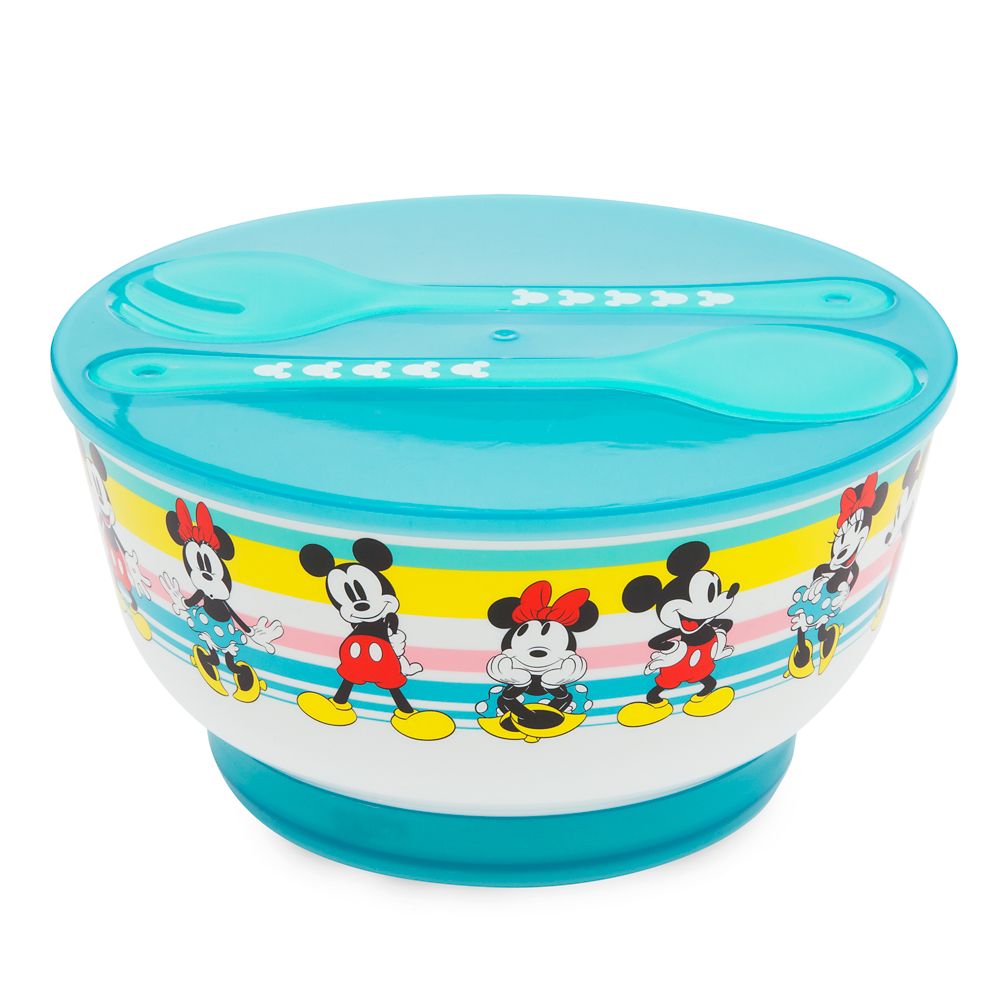 Perfect for Family Picnics, this covered salad bowl comes with the tossing/serving utensils and has a compartment for ice to keep the salad from wilting on the go.
Buy on ShopDisney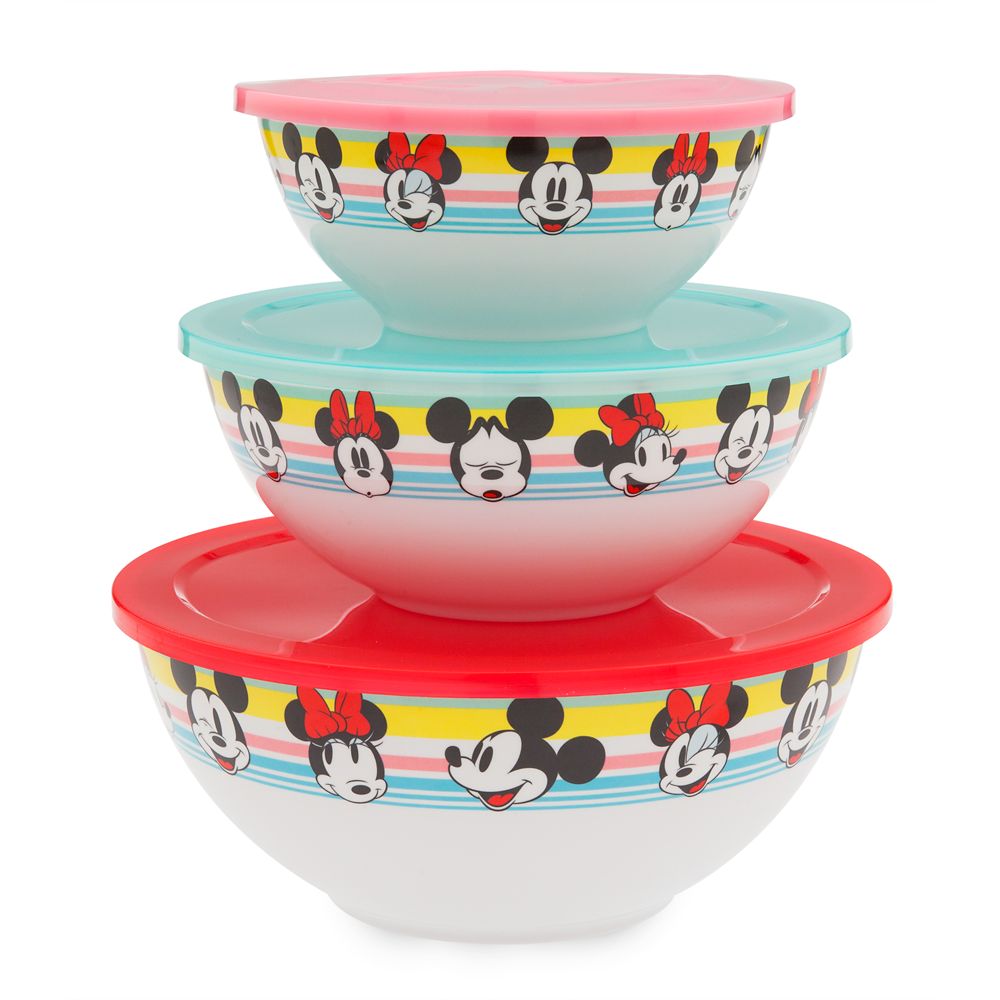 For the perfect match to the Mickey and Minnie Salad Bowl, this mixing bowl set also comes with covers and is ideal for storing leftovers in the fridge. The lids are translucent and snap in place for a tight seal. Plus the bowls fit inside each other. Just note that these bowls are not microwave or dishwasher safe.
Buy on ShopDisney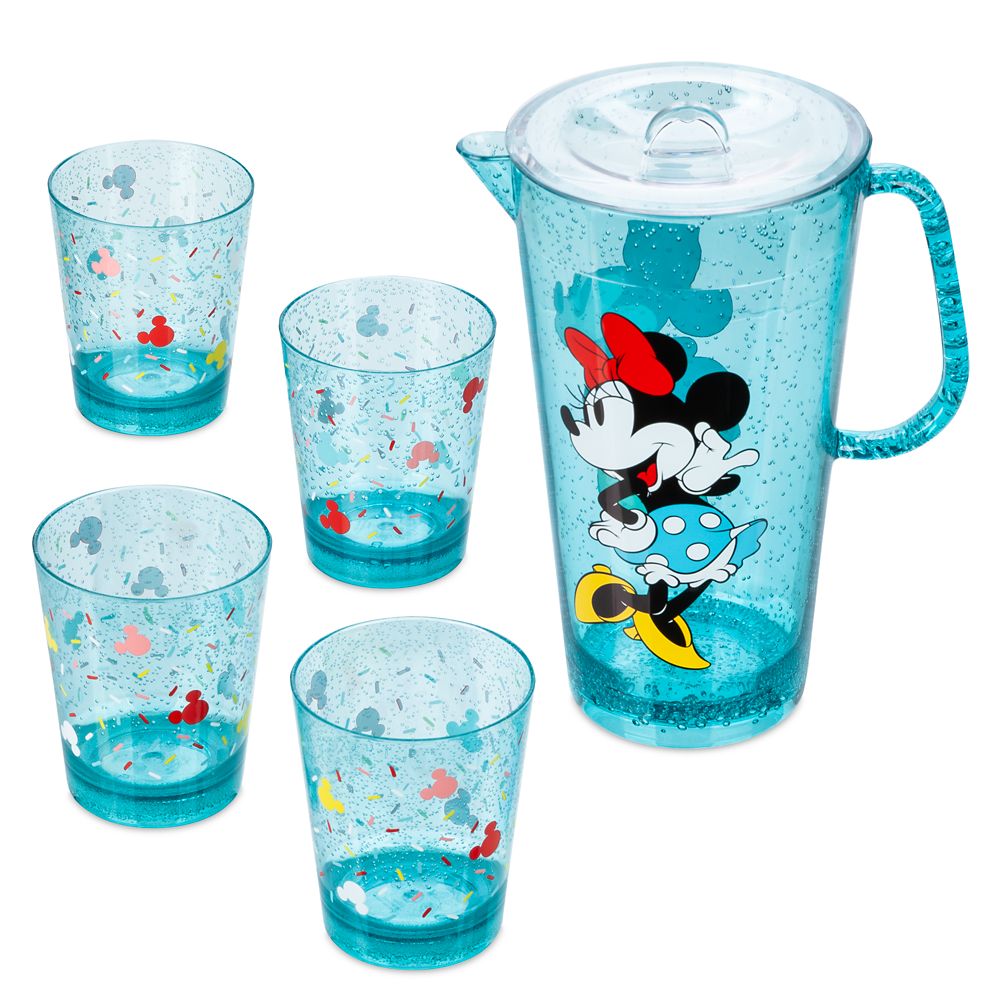 This adorable set includes four coordinating tumblers featuring sprinkle art and Iconic images of classic Mickey and Minnie Mouse. The cups are stackable, and you can store them inside the pitcher.
Buy on ShopDisney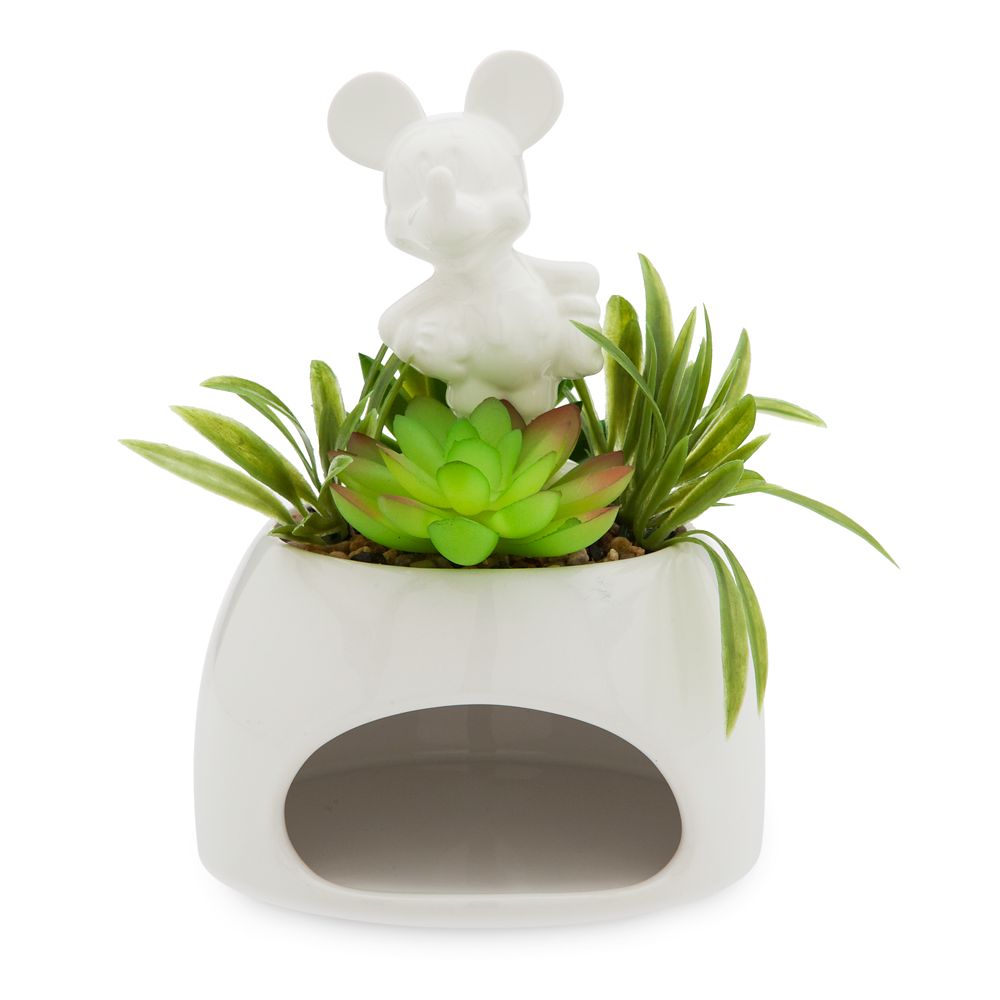 This unique decorative item adds a pop of color and a touch of Disney to any room. It's versatile and contains storage space for all kinds of things. Since the greenery isn't real, you don't even have to water it and it always stays lush.
Buy on ShopDisney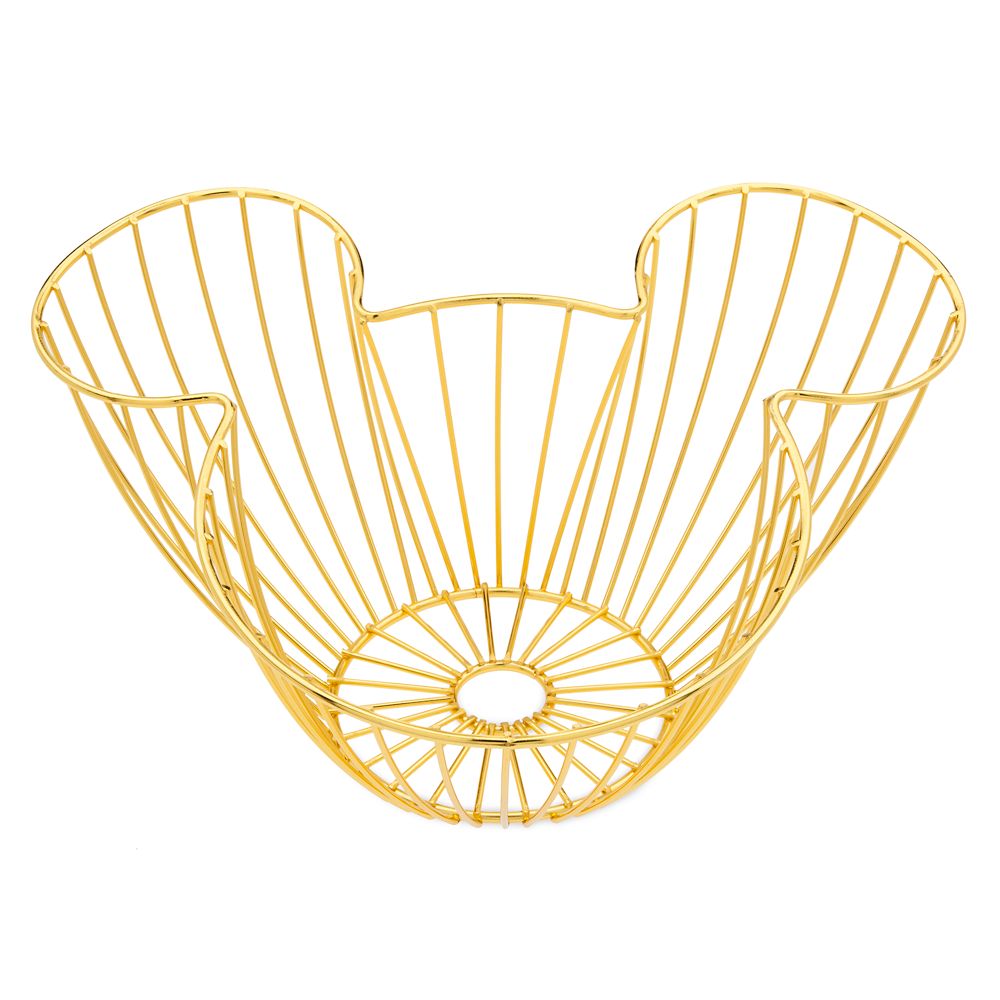 This wire fruit basket takes on the famous shape of Mickey Mouse's head. The Gold Tone finish adds elegance and sophistication and makes the basket a clever Disney inspired tie-in for any room in the house.
Buy on ShopDisney
This wonderfully textured ceramic with relief art of Mickey Mouse is a great way to add some Disney magic to the kitchen. It's ideal for granular foods like sugar and coffee. The silicone gasket on the detachable lid helps preserve the contents and keep them dry.
Buy on ShopDisney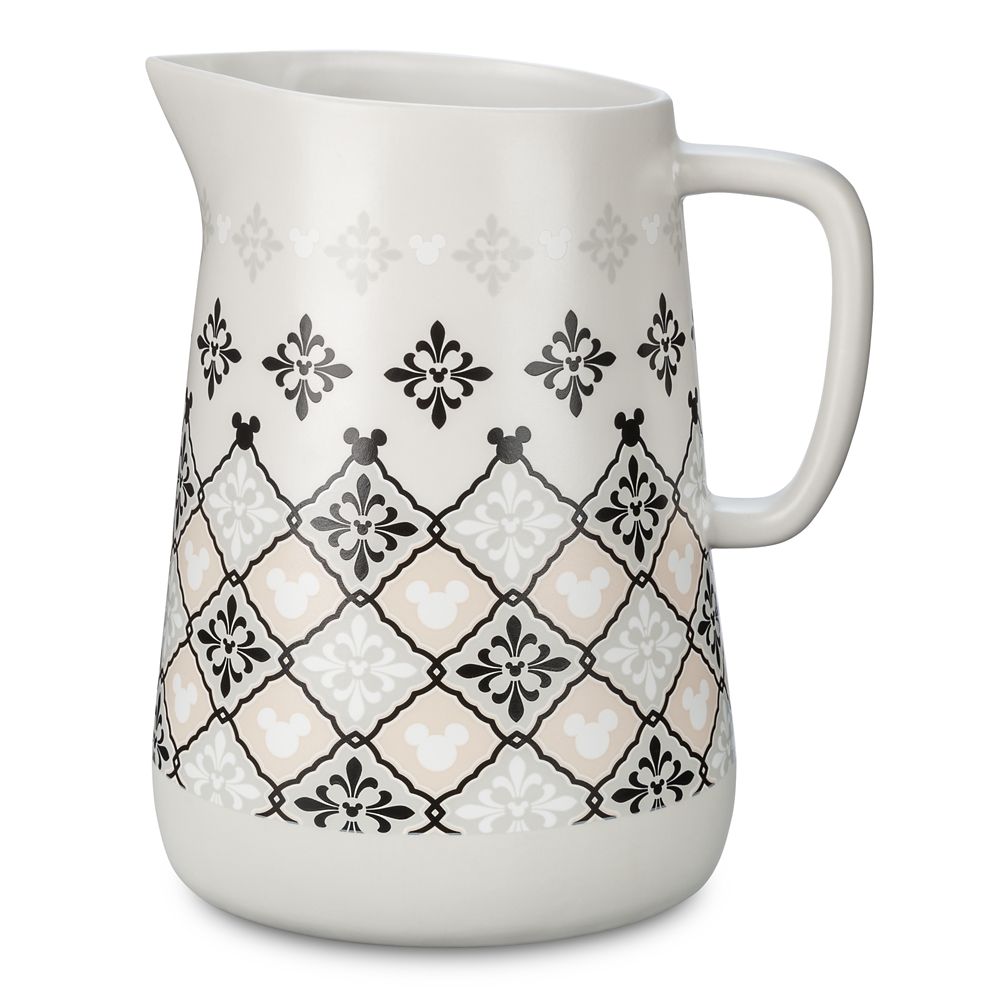 This elegant ceramic pitcher ads subtle pops of Disney in its design and makes an excellent vase as well as a pitcher for beverages. This pitcher was made especially for the resorts at Disneyland and Walt Disney World.
Buy on ShopDisney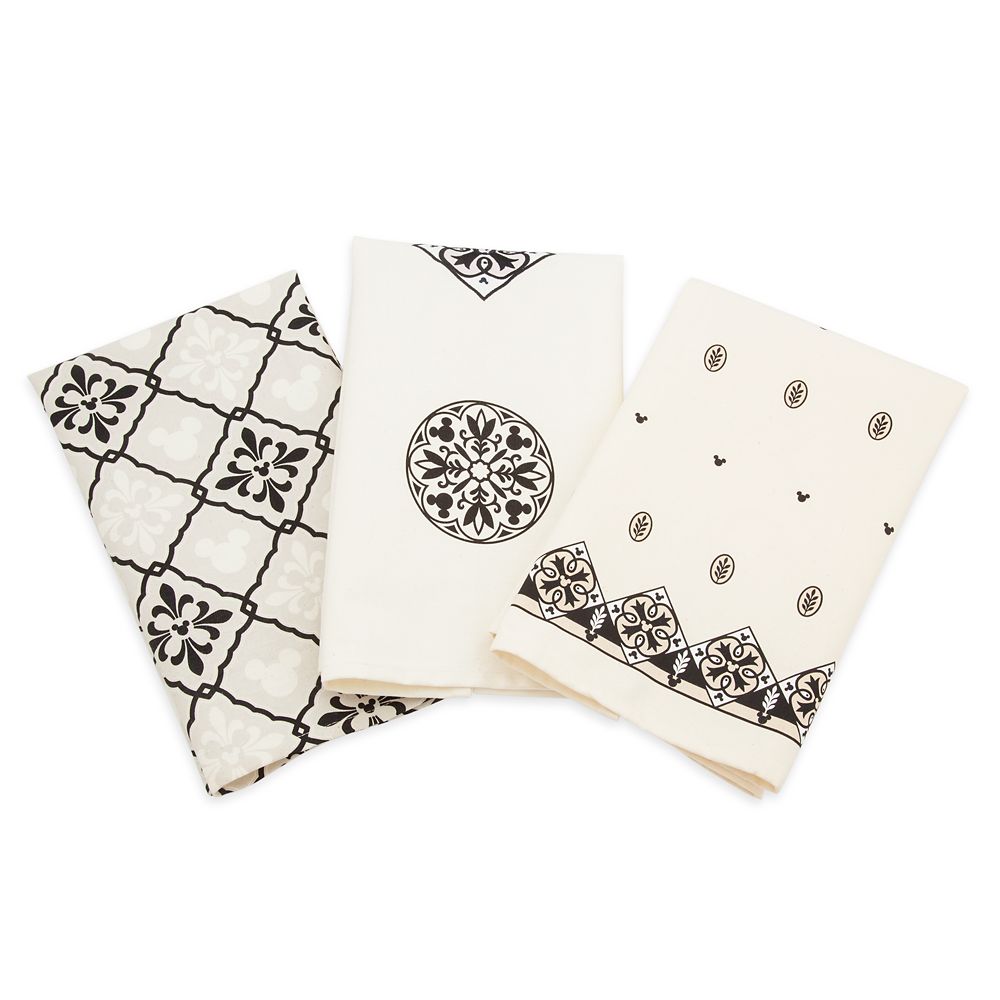 Like the pitcher vase, this towel set is from Disney's Homestead collection. It's a beautiful set of towels that comes with three elegant patterns. They have a woven canvas texture and one towel includes an embroidered Mickey icon.
Buy on ShopDisney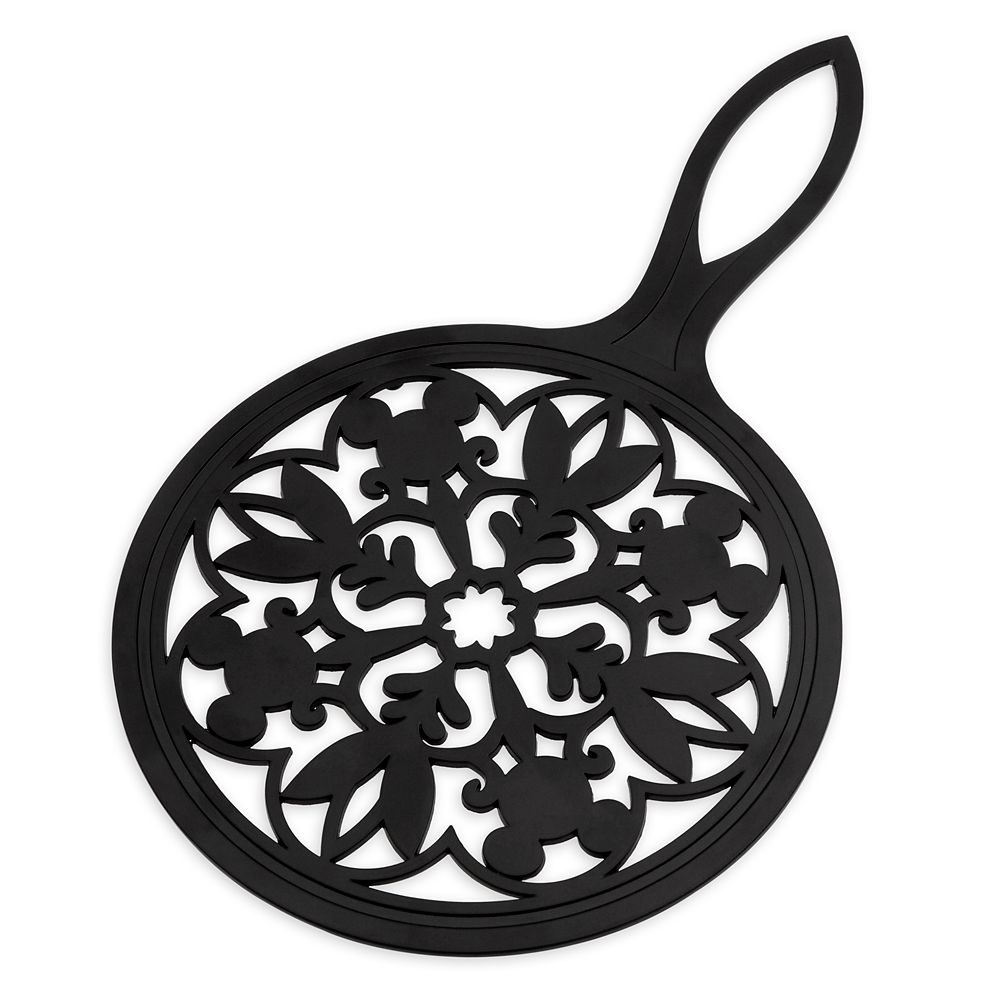 This metal trivet from the Homestead collection has a handle and legs with rubber tips. The floral design pattern includes Mickey ears.
Buy on ShopDisney
DISNEY GIFTS FOR MOM ON AMAZON
One of the most well known Disney foods to enjoy at the parks and resorts is the Mickey Waffle. A classic Mickey Waffle Maker is an excellent way to add some magic to breakfast time at home.
Buy on Amazon
This two-in-one gift is cuteness overload. It's also the gift of an experience. Every time mom sips coffee in her Minnie Mouse socks, she'll be reminded of how awesome you are. The products are authentic Disney Store items although it is sold on Amazon.
Buy on Amazon
This super adorable Minnie Mouse print with gorgeous floral design and shading makes a fun casual addition to mom's wardrobe. It's a comfy t-shirt perfect for any casual situation.
Buy on Amazon
Here's another two-in-one gift that mom is going to love. This authentic Disney set is full of Disney fun from the tempered glass lid with Mickey Handels to the fabulous wraparound print. The slow cooker has multiple settings and the set contains removable stoneware inserts.
Buy on Amazon
DISNEY GIFTS FOR MOM ON ETSY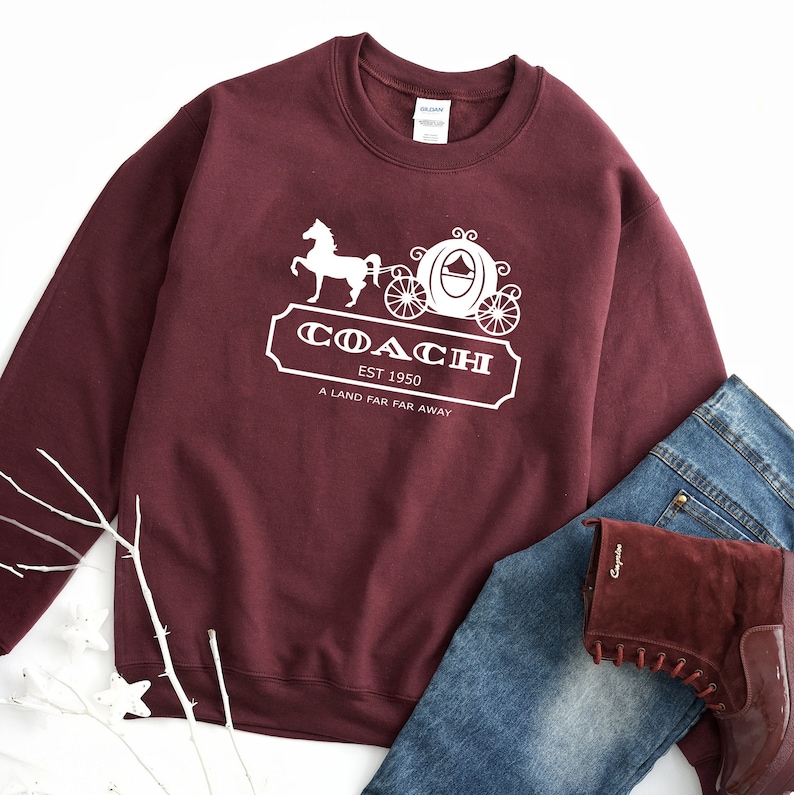 I love this fun twist on a recognized designer label. It's too good and it generates a lot of compliments.
Buy on Etsy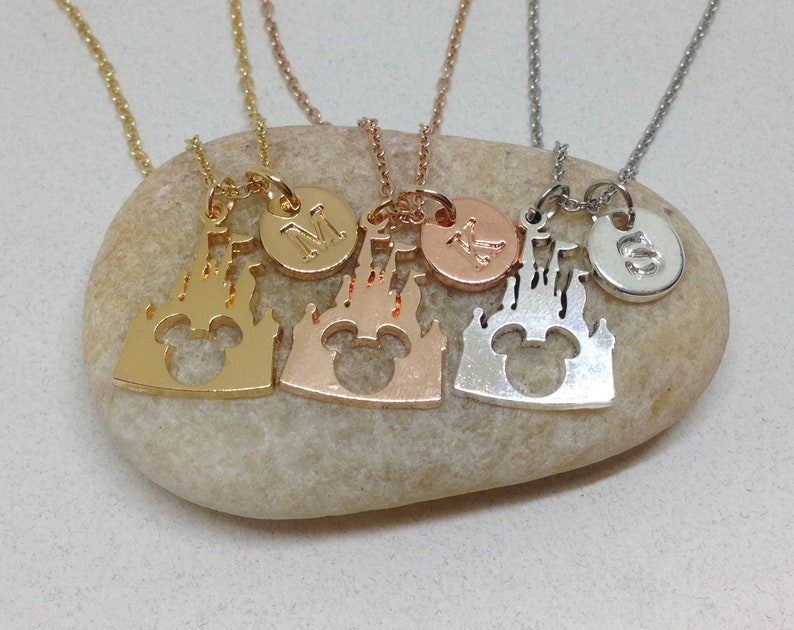 For a nice reminder of a memorable trip, why not share this necklace featuring Mickey Mouse combined with Cinderella Castle? The necklace also has an embossed tag that can have a personalized initial.
Buy on Etsy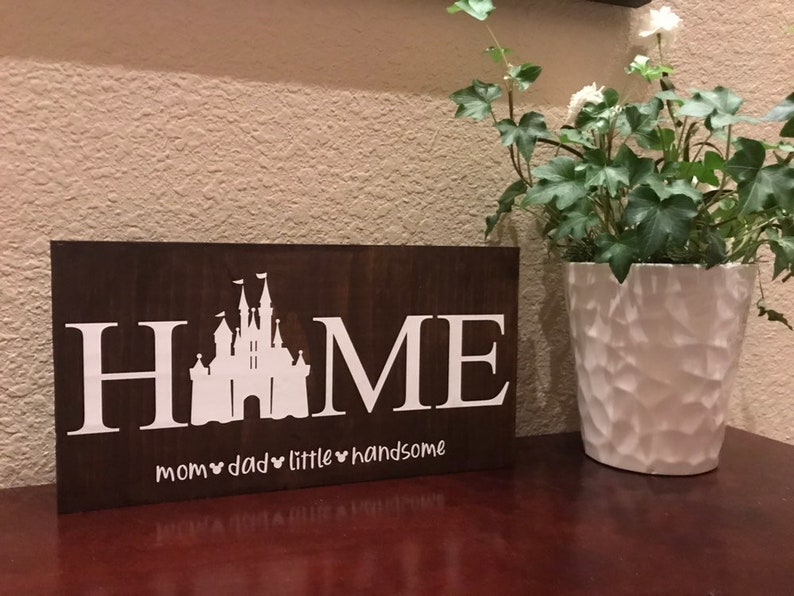 Home Decor and Disney is always a good fit, especially if you want to add a little touch of magic to your everyday adventures. This sign prominently showcases Disneyland's iconic Sleeping Beauty Castle.
Buy on Etsy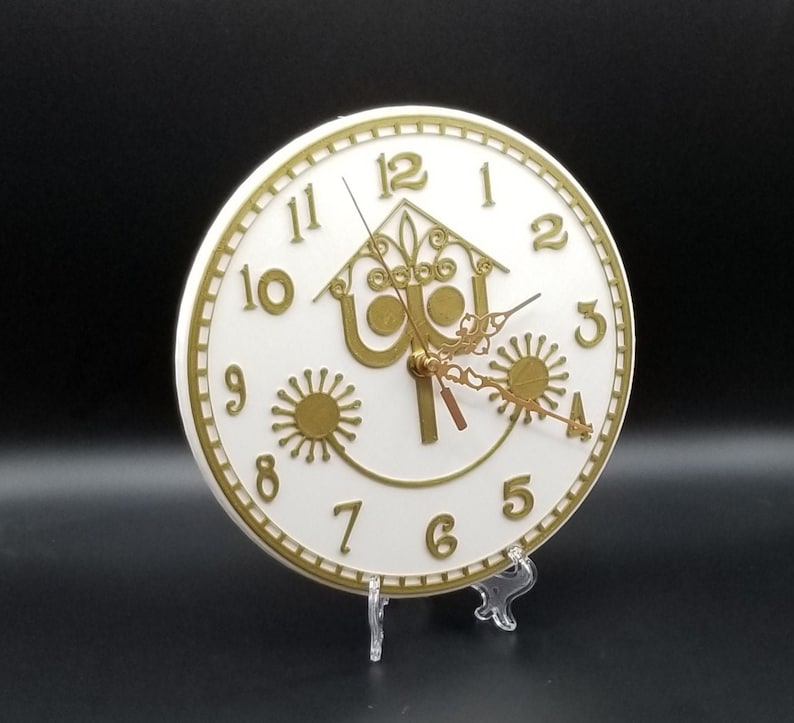 One of the coolest pieces of Disney inspired home decor you will ever find is this It's a Small World wall clock based on the famous clock face on the It's a Small World facade. The golden-white wall clock is custom fabricated and looks great on any wall.
Buy on Etsy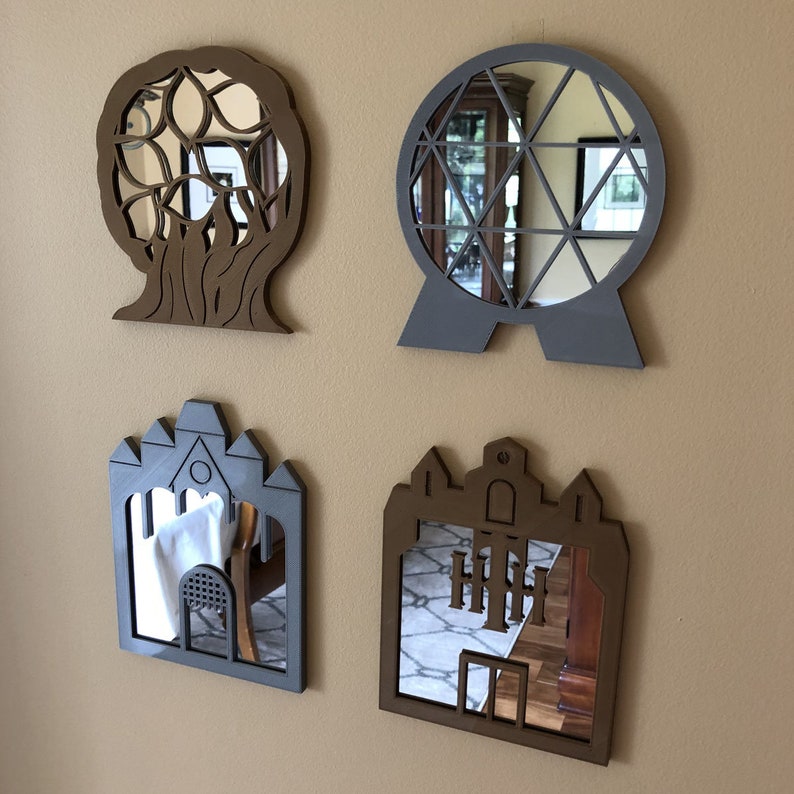 Finally, for the Walt Disney World lover, this incredible set of mini mirrors evokes memories of all four Walt Disney World theme parks by capturing each park's essence in cleverly designed wooden frames. The mirrors showcase the Tree of Life, Spaceship Earth, Cinderella's Castle and the Hollywood Tower Hotel.
Buy on Etsy
Did you find any Disney Mother's Day gift ideas that are a perfect fit? Let me know in a comment below!