Heading on a Disney Cruise and wondering if you should bring your Disney trading pins? Scroll to find out everything you need to know about pin trading on a Disney Cruise.
This post on Pin Trading on Disney Cruise contains affiliate links which means if you purchase something from one of my affiliate links, I may earn a small commission that goes back into maintaining this blog.
If you are a Disney pin trader, you have got to bring your pins along on your Disney cruise.
Disney trading pins are a big deal on the Mainland and they are big on cruises, too. Don't miss your opportunity to trade daily and pick up some rare, limited, and exclusive pins.
Put your lanyards and pin collections on your Disney Cruise packing list and get ready to do some serious trading. There are a plethora of opportunities onboard the Disney Fantasy and Disney Dream ships.
Pin Trading on Disney Cruise: Where to Go on the Cruise
The first place everybody looks for Disney trading pins on a Disney cruise ship is Guest Relations. They are usually the best source of information and equipment you may need throughout your cruise. Naturally, they are a resource for trading pins as well.
However, they are far from the best option.
It's never a bad idea to check in on them when it's convenient, but if you want to do some serious trading, you've got to go to the merchandise shops.
The shops where you can do the most with Disney trading pins include White Caps, Sea Treasures, and Mickey's Main Sail.
Keep your eyes open for new opportunities though. Any Disney crew member is a potential pin trader.
Since trading pins is a fun activity with so much potential onboard the ship, you should keep your lanyard on you and bring a Disney trading pin book along with you just in case you want to do more trading than you anticipated.
How to Trade Disney Trading Pins on a Disney Cruise
The souvenir shops on your ship will have pin traders ready to transact. They keep big books full of all kinds of Disney trading pins near the cash registers.
They're very generous about the number of pins you are allowed to trade, unlike stores at the Disney parks and resorts that have a two-pin limit.
Insider tip: Head to the shops when they aren't crowded (like during a show) so you can take your time looking at all the pins.
You can ask any Disney crew members about Disney trading pins and they will be happy to help, even if they themselves do not have pins to trade.
The key is chatting people up and Disney crew members are the best and safest bet.
You will, of course, see other guests as well. Fellow pin traders with lanyards are also a relatively good option for trading. The pin trading community is fairly approachable and friendly.
However, you should always exercise caution when engaging with someone you don't know, who isn't employed by Disney.
The upside of chatting up a fellow cruiser is they might have some really exclusive, or limited-edition pins to trade. The downside is that they are not at all required to trade like the Disney crew members are.
Pin Trading on Disney Cruise: Unique Opportunities
There will be a pin trading event during your cruise. Check the newsletter in your stateroom or your Navigator app for information on when and where the event will be held.
You can also discuss it with a Disney crew member while you engage in talk about Disney trading pins.
It will probably be on one of the last nights of your cruise, so it's a good opportunity to get all of your last trades in before you head back home.
Our family participated in an officers pin trading event and not only did my kids end up trading for some unique Disney pins, but a crew member also "pixie dusted" them a few limited edition pins!
If your itinerary stops at Disney's private island, Castaway Cay, don't miss out on the chance to do some purchasing.
You can buy unique and exclusive Disney Trading pins while you are there. Do the Castaway Cay 5K run and get yourself a commemorative pin.
You may want to leave your book and lanyard on the ship, though. There won't be much pin trading unless you remain on the ship. The Navigator app will let you know where pin trading is taking place during your Castaway Cay day.
Disney Cruise Line Tips on Disney Trading Pins
Be careful with your pins. if you go around with a lanyard on, invest in the pin backs that lock your Disney trading pins in place.
There are lots of gatherings of people onboard the ship and if a pin falls off of your lanyard, you are likely to lose it forever. Yes, we've had this happen to us.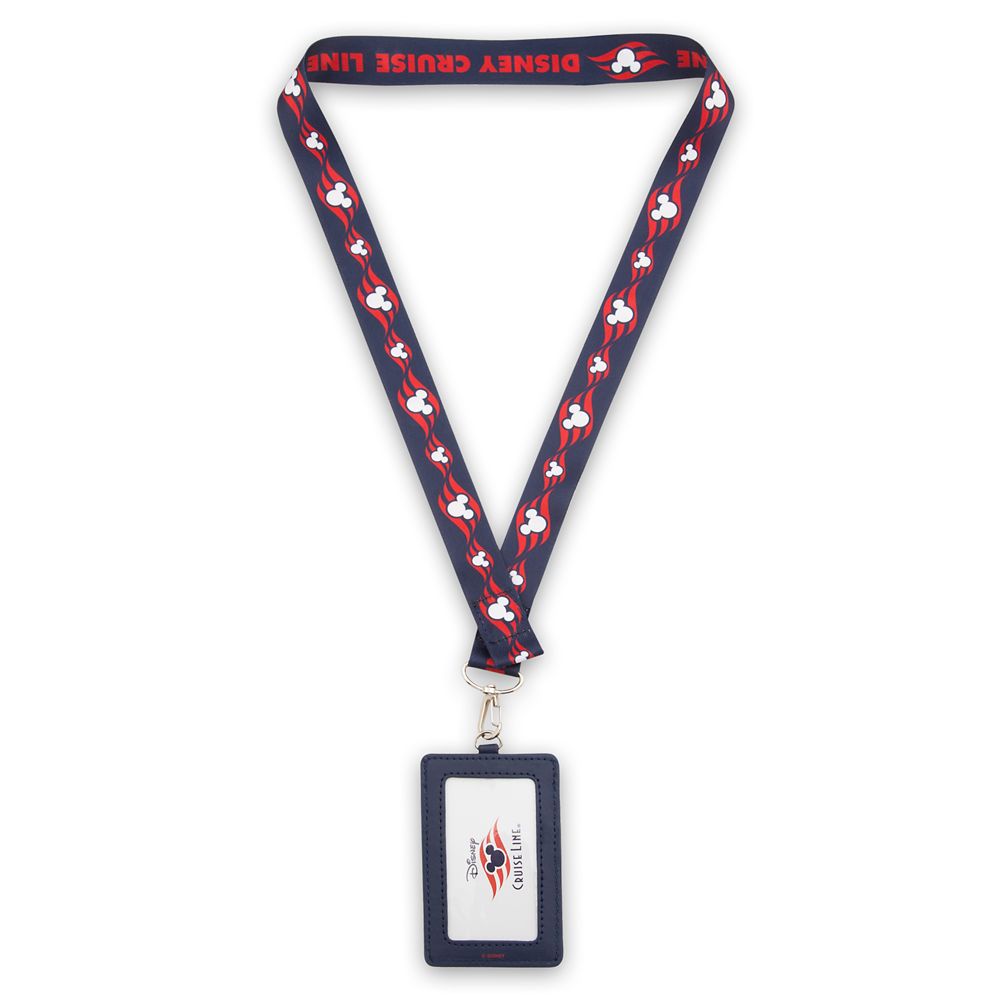 Take the added precaution to make sure your pins are safe and secure on your lanyard. You can purchase packages of these locking pin backs while you are on the ship, or you can order them in advance and bring them with you on board.
In the event that you do lose any of your pins (or another personal item for that matter) go to the Lost and Found. Guest Relations has a Lost and Found and you might be surprised what you can recover there.
It's not a guarantee that you will get your lost item back, but you should never assume your Disney trading pins are gone once you've lost them. Occasionally things get picked up by the right person and they do the right thing by turning it in.
It's one of the greatest feelings on Earth to go to the Lost and Found when they actually have your lost item. My husband was so relieved when they found his Star Wars: Galaxy's Edge hat that blew off on the pool deck!
Another tip I have for you on pin trading is never to give up. You never know what will turn up from day to day. Keep on trading during your cruise and you might just discover something very special.
Be polite to other passengers who are pin traders. Keep in mind that they do not have to trade if they don't want to.
Always ask to trade if you see somebody with a lanyard. never grab. That is mainly advice for children, but sometimes adults forget themselves, too, and need to be reminded.
Just because somebody likes to wear their pins out does not mean they are interested in trading. On the contrary, they may be that trader's most prized pins!
Have Fun with your Disney Trading Pins
The most important thing about pin trading is to have a great time doing it. However you like to trade, and whatever you are searching for, just remember it's supposed to be fun.
Make pin trading a highlight of your cruise. Don't let it become something that brings you down.
What to Bring for Pin Trading on Disney Cruise:
1. Pins for Trading
This may seem obvious, but our family only brought "special" pins with us and my husband was not stoked to see the kids trading them.
We recommend buying a few starter packs with pins you are comfortable trading.
2. Pin Books
When you trade for a pin that is a limited edition collectible (or one you just really like) it's great to be able to put it directly in pin books.
It's also a great place to store your favorite pins that you want to make sure not to trade.
3. Lanyard
It's handy to have a lanyard filled with the pins you'd like to trade. Just wear it around your neck and it's easy to take them off and put on new pins.
4. Money
There are places on the ship and at Castaway Cay that sell exclusive pins you can't get anywhere else. You will want to pick up a few special pins for your book as well as a few that you can trade in the future!
Disney Pin Trading FAQs
Can you trade Disney pins on a cruise?
Absolutely! And it's a lot of fun!
What is pin trading on a Disney Cruise?
Pin trading on a Disney Cruise is a fun activity where guests can trade Disney-themed pins with other guests or with crew members. It's a great way to interact, meet new people, and collect unique and memorable Disney pins.
Can I trade pins with anyone on the ship?
You can trade pins with any crew member who is wearing a lanyard with pins. You can also trade with other guests who are interested in pin trading.
Do I need to bring my own pins to trade?
Yes, you should bring your own pins to trade. You can start a collection before your cruise by purchasing pins from Disney Stores or online.
Are there any special pins that are exclusive to Disney Cruises?
Yes, Disney Cruises often have exclusive pins that aren't available anywhere else. These can include pins that are specific to the ship you're on or the itinerary of your cruise.
Are there rules for pin trading?
Disney has a few simple rules for pin trading to keep it fun and fair for everyone. Pins should be in good condition and be official Disney pins. When trading with a crew member, you can trade up to two pins at a time.
Can I buy pins on the ship?
Yes, the ship's stores will typically have a selection of Disney pins for sale, including some that are exclusive to Disney Cruises.
Is pin trading suitable for all ages?
Absolutely! Pin trading is a fun activity for Disney fans of all ages. Kids might need a little help with the trading process, but they often enjoy the thrill of finding new pins and adding to their collections.
I Hope You Enjoy Pin Trading on Disney Cruise Line!
Those are my top tips for pin trading on Disney Cruise Line! It's clear that this fun and interactive tradition is an integral part of the Disney magic at sea.
From the thrill of discovery at the pin trading board, to the excitement of the officer pin trading event, every encounter is a chance to add a new, unique Disney pin to your collection.
Remember, it's not just about acquiring new pins, it's about the memories created with each trade. As you walk around the ship wearing pins on your lanyard or hat, each pin serves as a conversation starter, a shared moment, a story to tell.
The fun of pin trading lies in its unpredictability. You never know what rare or special pin you might find, especially at an officer pin trading event.
These events are not just opportunities to snag exclusive pins, but also to interact with the crew and fellow guests in a fun, engaging way.
So, whether you're a seasoned pin trader or a novice about to embark on your first Disney Cruise, remember these tips.
Pack your pins, keep an eye on the pin trading board, and don't shy away from wearing pins or attending events.
In the world of Disney pin trading, every pin has a story, and we can't wait for you to start yours. Happy trading!